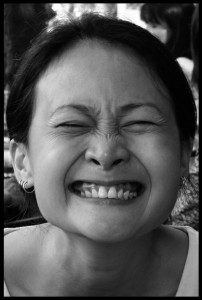 We've been going through a few interview rounds for a Subcontracts Administrator position lately, and it never ceases to amaze me that some people still fail to prepare adequately. No, I'm not talking about knowing how to answer the silly "What's your greatest weakness?" question. I'm talking about being excited, upbeat, and ready to talk about how you are the perfect fit for the job.
We interviewed more than half a dozen people in the first round. Three of those were lukewarm and honestly left me wondering if they really wanted a job at all. Two of those were both enthusiastic and qualified. One of those was both very enthusiastic and very overqualified. Three of those people are coming back in to interview with us again, and I already have an idea of which one will be the final selection (though that will be the hiring manager's call in the end). How do I know?
She made a great case for why Pinnacle will be better off with her specific experience.
She made it sound like the only place she's ever wanted to work in her entire life.
She is a great culture fit for us. Her previous actions are closely aligned with our core values.
If you're applying for a job with us (or with someone else) that you are qualified for, and you can figure out how to do all three of those things, then you have a much greater chance of being selected than those who don't. It's not a magic bullet, but it's a formula that I've seen play out on many occasions.
Share This Article