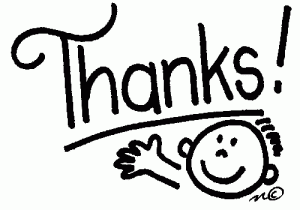 Presenting work awards is one part of the employee recognition process. If you are going through the trouble to nominate someone, process the paperwork, and get them an award, wouldn't you like people to know about it?
The wrong way
I was talking to a friend recently and heard this sad story. A handful of employees received awards for superior performance. It was the first time the work group had received awards, so it was a special occasion for the staff members who earned the kudos. However, the manager quickly stepped in and made it known that the awards were not to be communicated internally. Nobody could know that the employees had been rewarded for their efforts.
My take on that situation is multifaceted. First, the manager is missing out on a great opportunity to share about their people. Point out how well they did and encourage others to do the same (or better). And the people who received the awards? You could have given them half as much money and public praise would have made up the difference. It really is valuable when people don't receive it often.
The right way
We just finished a big corporate move at work recently, and it was quite an ordeal. After the dust had settled, the team who made the move possible all received awards as a "thank you" for all the hard work. Check out the email below that went out as the public praise for the team.
—–
We've talked about it before, but recently the corporate office moved to a new location. On the outside, it was a fairly simple affair; however, from the inside there was an astounding amount of work that had to be completed. Not to be dissuaded, a few people really stepped in to make that transition as easy as possible. They picked up extra duties, worked long hours, and fought the good fight with vendors and builders to make sure this space was everything we needed it to be.
For their efforts, each of the employees mentioned below received an award as a token of appreciation; we wanted to offer this bit of public praise as well. To those of you who made it all possible, we all appreciate you very much.
(Employee names removed for this post)

Thank you for your support! You truly embody the Pinnacle spirit of Unequivocal Excellence in your work.
—–
I don't know about you, but I know which method I prefer!