Hiring a new employee is not as simple as it sounds. It is not only hiring but hiring the right employee with skills, experience, and other core attributes. Hiring the right employee brings a sense of increased productivity and growth of a company. He/she will help achieve the company's goal and visions. On the other hand, hiring a person that does not fit for your company is very expensive, the company has to either fire him and hire another employee or recruit him if all he lacks is the skills and experience needed. Both are going back to looking for another employee and recruiting increases the company's expenditure. Unskilled employee lows the production rate of the company. Some employees may have experience but lack interpersonal skills such as good communication and teamwork that doesn't call for recruitment. Hiring the right employee is not an easy task, there are some things you must put into consideration. Below is a list of steps every employer must follow to be able to hire the right employee.
1. Define the job before hiring an employee
Hiring new employees starts with job analysis. You need to determine the need to hire an employee. Analyze the duties and responsibilities of the employee to know the skills needed for that particular job. Write a job description to explain what the employee will be responsible for and the skills he or she must have. Failure to do job analysis you will end up hiring an employee who doesn't fit your company as he/she might be skilled in fields that aren't available. Job description reduces the number of applications since only people with the stated skills will show up for the job. After you have successfully written the job description and specifications, you can now advertise the job.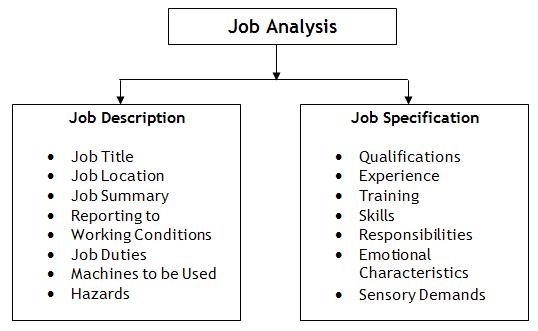 2. Review credentials and applications
After advertising your job, you will receive many applications. You need to review all of them before making your decisions. Screen all applicants against your list of requirements, skills, and experience as per the job description. Even if the first candidate meets your requirements, go ahead and review the others as they may have more than stated in your job description. Application letters, cover letters, resumes, and CV will tell more about the candidate's skills, experience, and other important aspects. Some people often make search requests like "can I pay someone to write a research paper, CV or recommendation" and therefore may submit fake or altered documents, you need to be able to verify whether the information in these documents is correct before hiring. To know the candidate's experience and abilities contact their referees if the candidate claims to have working experience of certain period contact his employer or supervisor to hear his/her views about the candidate. Candidates fresh from college have no working experience, and therefore you need to contact their teachers to know their abilities. Also at this stage make sure to check with the relevant authorities about the candidate's criminal record and credit history. Some candidates may have all you require but still have a negative criminal record which means employing the given candidate is risking the company. After screening all applications made select the qualified candidates and ask them to come for an interview.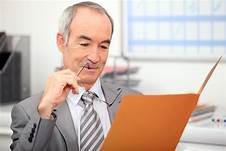 3. Interviews
This is the stage where you get to know the real candidates. All invited candidates may have the same competent skills, but you have to choose the best among them. Prepare for an interview to evaluate their skills. During the interview get to know whether the candidates have got all the skills indicated in their application letters. Some may have written skills which they can't be able to implement. Both the employer and the employee are not pleased with firing, and you should not wait to fire when you can be able to evaluate a candidate's skills. During the interview ask the candidate questions related to the available job to know how much he or she is experienced. It is also during interviews you should be able to tell whether the candidate has skills like good communication, teamwork, hard work, creativity and others that will help grow the company. Failure to conduct an interview you will end up hiring on the basis of papers which may be biased to fool you and therefore having the wrong employee who can't be able to work with other employees to achieve the set goals and objectives.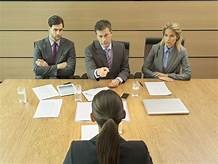 4. Send an employment letter to the successful candidate(s)
After interviews, you can now be able to rate the candidates based on their performance on the interview. Write an employment letter to the successive candidates telling them when to report to the company for further directions. It is also wise to write a letter to the unsuccessful candidate(s) informing them that they didn't qualify.
5. Orientation and recruitment
After reporting to the company, the candidate should be introduced to the company and its team. Starting a new job is not always easy and fast to cope with. Many companies fail to introduce their new employees to the other team which later results in a lack of teamwork. The existing employees view the new member as a stranger. The new employee is also not able to interact with others as he/she does not know who is who in the company. Lack of orientation lowers teamwork which as a result lowers the general productivity rate of the company. Apart from orientation, new employees should also be recruited. He or she might have the experience but remember different companies do things in different ways. In some organizations such as banks, no matter the skills and experience an employee has he/she must be recruited to avoid simple mess which can result in big problems. If you didn't make to get a person with all the stated skills you may end up hiring the one who is ready to learn new skills. After hiring such a person, before assigning tasks and duties to him make sure he has been trained.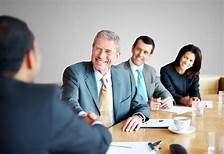 6. Fire quickly
Sometimes you may mistakenly employ an employee who has no skills and other important attributes. Having such a person in your company he/she will pull down the production rate. Sometimes you can decide to recruit him but when recruitment can't help don't keep him in your company for long. You not only have to fire employees but also other senior employees who fail in their duty. After you have employed a person, he/she is willing to work in the first few months after which he will start losing morale and start reporting to work late, not completing all assigned tasks and poor customer services if he/she gets into contact with your customers. You should let your employees know that whenever they aren't able to work, they will be fired immediately.
Jeff Blaylock
Jeff is the owner and publisher at Texas Election Source LLC. Jeff publishes and writes subscription-based services providing in-depth analysis and news about Texas elections and voter trends. Jeff has been able to accurately predict several election results using his research and analysis skills. He got his journalism degree from the Texas Christian University. He has also helped several clients on issues relating to taxes, business regulations and licensing.