SPHR/PHR Self Study Course
The PHR/SPHR Self Study Course is a 12 week series of lessons designed to be used in conjunction with your current study materials. It's a great way to stay motivated and engaged in the learning process, and the additional content was developed to help you become a better HR pro during the course of your studies. Check out the SPHR-PHR Self Study Course to see if it's right for you!
SPHR Master Study Course
The SPHR Study Course is based on the basic 12-week study course with weekly lessons designed to keep you motivated and well-prepared for the exam. The difference is the inclusion of SPHR-specific content: a slate of video discussions on sticky topics, mini case studies to help you identify business problems, and a strategic HR eBook to help you grasp the single most important exam concept. Check out the SPHR Study Guide here.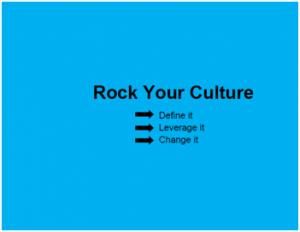 Rock Your Corporate Culture
The Rock Your Culture guide is a tool designed to help business leaders and HR professionals define, leverage, and (if necessary) change their corporate cultures for the better. This isn't your standard book. It comes with worksheets, Q&A videos, and other exclusive content to help the other culture fanatics out there take control of this valuable business tool. Part experience, part theory, and part step by step instruction, this is one guide that you don't want to miss. Get your copy of the Rock Your Corporate Culture guide today!
HR Recertification Guide
So you've taken and passed the exam. Congratulations! Now it's time to start looking at your recertification credits.
Anyone can sign up for seminars and webinars to get credits, but the smart HR pro will take a step back, look at the career options available, and make strategic choices that are low-cost and high-impact. Check out the HR Recertification guide.


HRCP Certification Exam Prep Resources
While there are a lot of options out there to prepare for the HR certification exams, I really like the Human Resources Certification Preparation option. HRCP has some great benefits and a lower cost than other options out there, plus you pass or you get your money back.
Shirts and other upstartHR Gear
Years ago I realized that some of us need to share our HR Ninja skills with the world. Check out the store on CafePress to see if there are any shirts, stickers, mugs, or other gear that you might enjoy.