Entry level HR is a topic I've frequently discussed on this site, and it's one that is near and dear to my heart.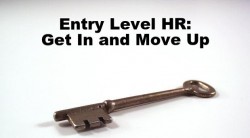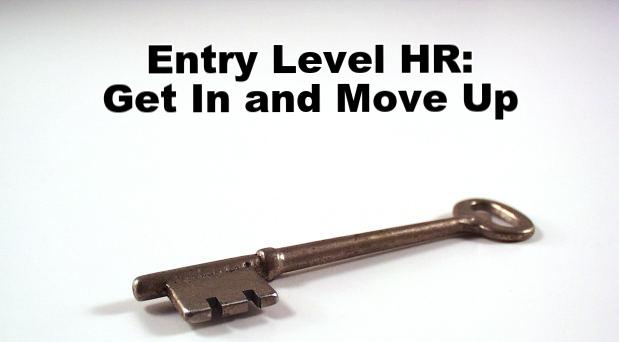 See, I can vividly recall the first time I attended a networking event and felt as if I was the only person in the room who didn't know what the heck they were doing. I was an entry level HR dunce and everyone else seemed to be an experienced pro.
I've since come a long way. I'm leading the HR function at my company and have been able to participate in some amazing learning experiences; however, I have never stopped thinking about my time as an entry level HR "newbie."
For the past few years I've debated with myself how I could best help those just getting into the HR field, and I finally think I have the right answer. Check out the video below and continue reading to learn more.
Entry Level HR Course
I've taken what I know from my own experience as well as data from two separate surveys that I've sent to entry level HR professionals both across the country and across the globe and I've developed a 6-part course designed to help entry level HR professionals learn the basics.
Entry Level HR Course
Networking-how to do it well, what to say, and where to find people
Interviewing-selling yourself without selling your soul, creating your unique value proposition
Salary Negotiations-determining what you're worth, how to communicate it to an employer, and my own method for targeting pay increase opportunities
Work Habits-determining your strengths, weaknesses, and whether you should ignore them completely in favor of other measures
Credibility-how to establish credibility, what it looks like, and the key lesson I've learned on dependability
Professional Development-how to use professional development to propel you to new heights in your career
Bonus-Free PDF guide/eBook focusing on key HR career stages (entry, mid, senior) and how to be successful in each one
Each lesson includes an article and a video. In addition, the bonus PDF guide is a great complement to the course as it guides you through some of the big career steps that you can take as an entry level, mid level, and senior level HR professional.
If you've been looking for something that will help you establish a foundation of solid principles for launching your own HR career, you've come to the right place.
What students are saying
I've had a "beta" group of students in the course, and their feedback has been nothing but positive. A few comments:
I personally appreciate this course and I know that others will gain practical knowledge to help them either get a job, or help them in their career development. -Melanie, Recruiting Assistant (Alabama)

I really found the course useful for those trying to break into HR. As someone who just broke into the field I can totally relate. -Benton, Staffing Coordinator (Kentucky)

This is great! I love your story and tips. -Lauren, HR Manager (Ohio)

Thanks for this! I am looking forward to this journey. This is so exciting! -Melissa, Talent Coordinator (Vancouver, CA)
But…
Still trying to decide? Think of it this way:
If this helps you to get a salary equal to the average entry level HR pay, you'll make $10-20 per hour. At that rate the investment in this course would be repaid before you take your first lunch break.
When you look at it that way, it's hard to make a case for ignoring a tool like this and the impact it can have to your career.