From VentureRepublic:
Brand champions are internal and external story tellers who spread the brand vision, brand values and cultivate the brand in an organisation. Every organisation needs committed and passionate brand champions. The more employees the organisation can turn into brand champions, the better will it be equipped to build and maintain strong brand equity. Singapore Airlines, L'Oreal, Harley Davidson, Nike, Google and LEGO are well-known examples of companies which benefit tremendously from their employees being strong and dedicated brand champions.
My company has more employees than it has customers. These employees leave work every day and have conversations and interactions with complete strangers in homes, bars, stores, restaurants, etc. Some of those people know our company exists, and some are getting their first glimpse of us.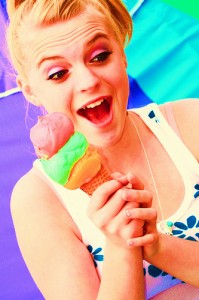 Are they saying good things? Are they telling the world how amazing it is to work for this company? Are they enhancing our reputation?
I hope so.
Some people recommend hiring great people and inspiring them to do amazing things. Sounds like a plan to me. Find a way to make brand champions out of your employees. You won\'t regret it.
Photo by pinksherbet