The HR strategic planning process is often discussed as if it's some sort of secret or highly technical concept. In reality it has a few pieces that may or may not be technical, but the underlying foundation is fairly simple.
Understand what matters for your company.
Align your HR practices to support and lead in those areas.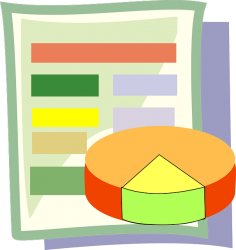 Viola! The HR strategic planning process in a nutshell.
But how do you accomplish #1? What do you do to understand what matters in your company? How do you find out what the senior leadership needs from you (or the HR team as a whole)?
Here's one way to make that happen.
A glimpse at what matters for 
my

company

My manager, the President/CEO of Pinnacle, was tapped recently for a podcast with ExecSense (click through the link to listen). I thought it was worth sharing, because it gives everyone some key insights from a business leader (and you'll see why I love my job so much). :-) Here is a sort of "table of contents" in case you don't have time to listen to the whole thing and need to skip around:
The Best Places to Work award is better than getting on the Inc. 500 due to the focus on the people.
4:10 leadership
6:10 priority #1: understand customer challenges and solve
6:27 motivation/engagement practices we use
7:50 goals/performance alignment for strong results
10:10 leadership beliefs
10:30 sees the company as a trusted personal partner for employees
11:35 honesty is key foundational belief
13:50 interviewing and selection process
15:20 how to handle issues/problems
Organizational metrics–these include basic HR info that I provide, but the neat part is that I as the HR lead see key areas as well and stay in tune. I understand how our vendors are performing. I see how our sales, receivables, and other metrics are faring.
If that leaves you wanting more, here is a link to the expectations Mike has for the leaders within our organization. Good stuff!
HR strategic planning process challenge for you
I hope you enjoyed the responses and maybe even learned something that you can implement in your own organization. However, I want to challenge you. The HR strategic planning process needs to be done in your organization, too. Get in touch with someone and ask them similar questions to those that the interviewer (I'm not the only one who thinks she sounded like a robot, right?) asked Mike.
When you get those answers specific to your own organization, you'll truly be able to partner with the business leaders and show them the value of the HR function.