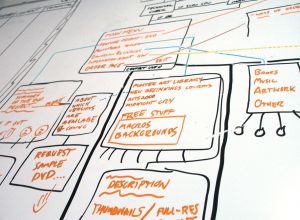 Shortly into my lunch meeting, I realized it was a human resource management planning exercise in disguise. And it was so much fun.
I talk often about what it's like working for Pinnacle. A sizable portion of what makes it a great working environment is having a manager who truly spends their time looking for ways to make your life and career a priority.
I highly encourage you to have a similar meeting if you're managing someone. They want that attention and expertise that only you can give, even if you feel like you don't have anything to offer.
Topics to cover
Not sure where to start? Try to touch on these areas and pick at least one to hone in on:
The employee's career goals (no limits!)
Have an honest discussion of where you have enhanced their career (and in some cases, where you might have limited its growth)
How the employee fits into the organizational plan in the 1-5 years to come
Yes, it's a short list, because what follows is dependent on the responses. For instance, if the employee wants to eventually become a benefits specialist, but your company doesn't have any openings for that area, you can help them start preparing by giving them more responsibility in that area. If your employee wants to manage people, start shaping them to be the best manager they can be.
If, in the scope of the discussion, you find out that some of your actions have been interpreted as limiting career growth for the employee, then work with them to come to a resolution.
Finally, in the "big picture," talk about what the company's future looks like (as best you can describe it, anyway). Discuss what that means for your department and the person's position in particular. Be honest. You'd want someone to be honest with you!
A few more details
If you'd like your miniature human resource management planning session to be successful, here are a few more tips:
Get away from the office for 1-2 hours (a long lunch works well for this)
Spend some time talking non-work stuff, because that's what matters to the employee most (and could uncover some idea of future hopes/ideas)
Be sure to get their input on what they see going on with regard to the team/department level; they're usually closer to the action than you are
Make it so
While HR management planning is a large-scale activity in most cases, for our purposes today we're looking at how it affects a team, one person at a time. I don't know about you, but I've seen organizations be damaged by the actions of one reckless, irresponsible person.
What about the other side? How much positive change and influence could one open, honest person create? Anyone at Pinnacle could tell you that my manager does it on a daily basis, one small action at a time. I only hope I can be that inspirational and supportive when I have my own employees reporting to me. Let's just say I'm taking good notes!
Do you ever have meetings like this with your staff? What do you discuss?