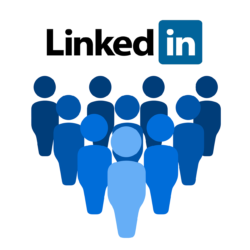 Every HR specialist uses dozens of the resources on a daily basis when it comes to a search for the potential candidates or for the promotion of positions. Among them, Linkedin is the main tool for recruiters to use. It is almost impossible to find a decent potential employee without this social network. Of course, using Linkedin is not that simple as it may seem to be. As every professional social media, it has its pros and cons. We decided to list the most common mistakes that can be done by HR specialists in Linkedin. We hope it may help you to avoid awkward and uncomfortable situations.
Do not ignore the network
Each recruiter has his/her own base of contacts. Sometimes a potential candidate can send a LinkedIn message to a recruiter in order to apply for the job directly. Never ignore what you receive in the LinkedIn private mode, even if you pay more attention to the other premium recruitment modes or sales navigators. Try to respond to as many letters as you can, so that more people can be scanned for the position you need to fill. 
Also, it is very useful to monitor posts of your competitors or connections. This way you can see what is happening on the market. What is more, very frequently – people tend to post their job-seeking ads in their profiles, which can be very helpful.
Connecting people for the amount
Recruiters tend to grow their network by adding random people from different spheres following the "in case what" principle. That is not a very effective practice after all. The wider the network, the lower is the possibility that you will be able to find the right professional. Always follow the narrow pass of the sphere in which you want to find the candidate. For example, if it is a web developer – search for the web developers only, and zero of the none-related people.
Not sending personalized messages
Recruitment is very similar to sales – you need to find the right lead and start working with it. Very often HR specialists send hundreds of emails on a daily basis, and they are all done according to a standard template. I was helped to write a resume by my friend who worked at essay writing services and understood how to write high-quality texts. But you can try to do it by yourself. However, it is very important for the recruite writing to, sers to make each letter more personalized. Include the name of the person you aray something pleasant about their Linkedin profile, try to be as much customized as possible.
Nor hiding your contacts
Remember, one of the main principles of the HR is confidentiality. You base of candidates and contacts is your main treasure. If you open the list of them online – there is a high possibility that your competitors will use it against you, adding them their lists and making them better offers.
Not viewing profiles in private mode
It is important that all of your activity should be done in secrecy, even from those whom you are searching for. If a candidate looks what the company was looking for him or her – they might change their opinion on working with you or may give you some unbearable conditions when you offer the job.
Posting on several channels at once
Message to recruiters, using multiple tools may become dangerous if you chase the candidate everywhere. Some of them may think that you try to intrude into their private life or simply take it for spam. Sometimes when you use navigators in Linkedin and write there – the potential employee may not answer straight away. So in such a case you may add him or her in private mode and write the message there. If you see that the candidate has read your message – do not follow him/her on other social networks – try to follow up them on Linkedin again. That will not make you look desperate or in a deep need of the specialists.
Do not reach out for the long-shot
Reaching out for the long shot candidates proves not to be effective. Just try to formulate temporary lead – this basically all that you need.
Guest post from the community