I can still remember sitting at home watching a movie as part of my change management class. The movie?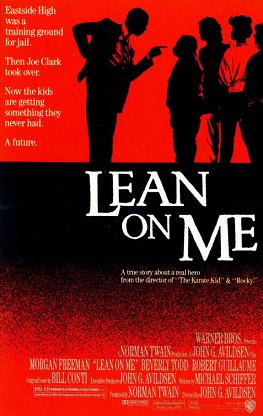 Lean On Me, featuring Morgan Freeman.
Freeman plays the character of the "turnaround principal" of a failing school. His job was to step into the school and reverse the negative trends that were plaguing the students and teachers. He wasn't always nice and friendly, but he got the job done and in the end, people respected him and the work he accomplished. Check out this short clip for a glimpse of his management style:
Thinking about change management is something I do fairly often. Most of what we do in the HR profession revolves around initiating, communicating, and managing change. That's probably why I was so surprised when I looked at the results of the Brandon Hall Group 2014 Talent Management Systems Study.
According to the data 23% of respondents did not create any type of change management plan to assist with implementing a new talent management system. Wow. In this Brandon Hall Group blog I write about some of the ways to approach change management with a "people" focus as well as some essential elements of a good change plan. I'd love to hear some of your thoughts on the topic!