I'm sure the rest of you are just biding your time until you're off for Christmas, so I'm going laid back today and tackling the age-old question: What does an HR person carry in their purse/pocket for a cell phone? 
Earlier this month I had to break down and get another phone. My Droid2 was my go-to for over two years, and it finally stopped charging altogether. I love technology, but I'm also easy to please, so I'm not switching out every time a new item hits the shelf. I started researching and talking with friends so I could educate myself on the best options available.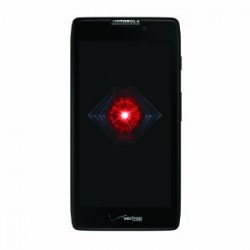 I knew I needed a few key things:
The battery life needs to be good. I hate using it at a conference and having to recharge every 3-4 hours of heavy use.
Needs to be Android. No Apple for me. And BlackBerry? Don't make me laugh.
It should take good pictures and video so I can fulfill parent law #24-everything your kids do is worth documenting.
So I wandered around the Verizon store and put my hands on the lovely Droid Razr Maxx.
Its  main selling point is that the battery is the largest of pretty much any phone on the market, and boy can you tell it! I can use it for 24 hours of normal talking, texting, surfing, etc. and still have 40-50% of the battery left. Not too shabby.
The pictures are pretty snazzy compared with my old phone as well. I am hoping to shoot more video content for the blog once we get into the new year. I've missed the video content and I think it's a great tool for personalizing the content here for you guys.
Plus it's an Android phone, which means it syncs seamlessly with my Google account and other services. I liked my previous phone, but I had no idea what I was missing until I moved to the Razr Maxx.
Okay, enough geeky talk from me. What is your weapon phone of choice?
What's your tool of choice? iPhone? BlackBerry? Android? Something else?