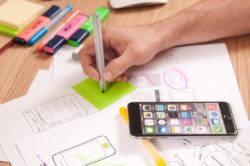 Being a student or just trying to become one you have to ask yourself the right questions. Perhaps, the most vital is "What a career to choose to live an exciting life and bring home the bacon?" Look no further than a career in marketing.
It has become one of the promising, rapidly growing fields during the last decades and is not going to climb down in the coming years. In the era of consumption, any business requires skillful and prolific marketing manager to promote own products sharpening the business.
So, consider marketing as a future career when studying in university or college.  Marketing is a nice and neat occupation for smart, ambitious, creative people. It provides an ample opportunity to live a breath-taking life constantly meeting the challenges and tasting the victory.
If you are still hesitating why choose marketing as a major career, here are the main reasons to follow that direction.
Money Matter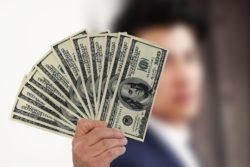 Let's get it straight, the key point of choosing any career is money. Any person wants to find a rewarding position to have a life free from money worries. Marketing as a career gives a chance to come at that style of life.
The correct wage rate depends on different aspects. There are several internal marketing categories which influence wage rate:
Advertising;
Promotions;
Brand management;
Market research;
Public relations.
Depending on the chosen field the wage may vary. Bear in mind current career position, experience, and length of employment which also matter.
According to the Bureau of Labour Statistics, a qualified person earns around $115,000 per year on the average. A manager's rate is a bit higher — $119,000–$120,000. The figures can differ as much turns on capabilities of companies, extra hours (often paid at a double rate) and bonuses. Anyhow, the salary level is comfortable for a good living.
Long-term potential
Is marketing a good career in the long run? Sure, it is.  It provides longstanding potential, unlike many others. A graduate may land a job within a company soon after leaving the university and work at it throughout life.
Marketing is very demanding as a career. It is never boring, offering new challenges at every turn. Marketing keeps you concentrated and motivated all the time. Managers constantly face new projects with diverse tasks. So, it's a proper career path for a dynamic person who feels the need to be in a rush.
Besides, the field is constantly changing. Life calls the shots and under the conditions of today marketing focus has shifted on the Internet. The industry is developing and no matter what is coming next, without doubt, a market for qualified marketers will grow, for sure.
Tasks Diversity
Marketing as a career befits a creative person with different inclinations. It deals with a bunch of diverse things. Your focus areas are going to be blogs, social networks, email shots, advertising, affiliate programs, and so forth. In each particular case, the strategy may vary dramatically. Besides, employers claim getting rid of strategy patterns. They often demand to get a new angle on each task.
Occupying this position a person is to show his creativity in solving complicated issues. Creativity and fresh thinking are the main tools of any successful marketer. The industry requires constant personal development increasing own knowledge and skills. Also, there are computer programs targeted at assisting in creating and delivering the strategy.
Communication With a Lot Of People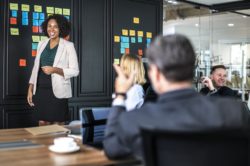 Being the marketer means knowing the demands of the target audience. Of course, there are PC programs and internet statistics but the best way to find out the needs of the people is one-to-one communication. So, a sociable person with the ability to explore the general mood on the street without appearing to do so has good chances to succeed.
Strategy creation and adoption process involves a whole team of experts in related fields. Depending on the task they may be a SEO specialist, web-designer, salesman, vendor, and a lot more. The marketer is the one who easily gets along with others, engages partners and knows audience desires. So, marketing is all about personal interaction, people and their needs.
Marketing Career Path
Set about getting ready to the marketing career yet in the university. The position of the marketing manager is demanding and requires different skills. Nothing matters more than the ability to cope with new challenges and find the way out in the trickiest situations.
So, when looking for the writer cheap papers think twice. In fact, it turns out clumsy assistance. If you back down from challenges in uni, how on earth are you going to cope with marketing tasks?
Beyond that, the manager`s position requires Bachelor's degree. You have to be an expert in consumer demands, behavior, market research, finding the target audience, and more. Experience matters as well. For that reason, try to find salaried placement or fill-in summer job related to sales/advertising. It'll give a boost in applying for the work.
The graduates commonly kick off with a Product Manager position. Some companies also denote it as Marketing Executive or Assistant Brand Manager. The other position available for a newcomer is Market Researcher. The further career advance is under the employee's thumb.
Still wondering why choose marketing? The marketer profession provides lots of pros:
Sufficient salary level;
Long-term potential;
Career growth;
Task diversity;
Interaction with other people, and whatnot.
As for the cons, get ready for the days on the jump and extra hours.