The United States is experiencing one of the lowest unemployment rates in history, and a new study from Express Employment Professionals shows that 8 in 10 businesses expect to grow this year. Where will that talent come from, since artificial intelligence isn't here yet to save us?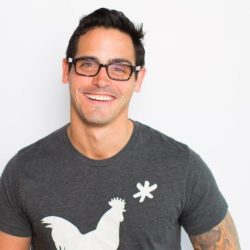 For most employers, this means that retention is going to be more important this year than ever before, and this is especially true for employers where turnover in customer-facing roles leads to critical gaps in coverage, performance, and service. We need to be asking ourselves how we can treat the people we hire in such a way that we actually improve their lives. It's about more than just offering them a paycheck in so many ways.
In the interview below, I speak with Joe DeLoss, Head Fryer and Founder at Hot Chicken Takeover. The question I asked in the title (can a business be competitive while doing social good?) is clearly answered in this interview as we talk about his mission and vision for the company in the context of the social impact it has.
Subscribers, click through to listen to the interview.
Show Notes
Episode link:Â Listen on the We're Only Human Podcast page
Customers come first. Time is money. Tie it to the bottom line.
In each of these instances, we think we're serving the business. But what if we thought first with our heart instead of our head–could we still serve the business just as well? In this interview with Joe DeLoss, Head Fryer and Founder of Hot Chicken Takeover, we will deeply challenge your thinking on that concept.
In this episode, I talk with Joe about the company's rapid growth, unorthodox hiring strategies, and what happens when you bend from your principles during times of high-pressure growth (hint: not a good idea). Additionally, they discuss tailoring employee benefits to meet the needs of the workers instead of offering a template plan like the competition. Through it all, you'll hear Joe's focus is not just on marketing strategy or chicken recipes, but on the employees he serves as the leader of the business.
For more information about Joe and HCT, check out the links below:
To see all the show archives and learn more about We're Only Human, please visit https://upstarthr.com/podcast