Recently I was reading an article and it mentioned "undiscussables" as dictated by workplace culture. It is a fun word and an interesting concept that I'd like to explore it briefly here.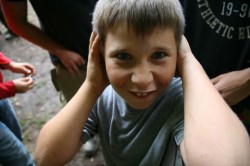 Your corporate culture has norms, expectations, and core values that people are expected to follow. But it also has things in it that nobody talks about, because it's uncomfortable. They've been around so long that people have allowed themselves to forget or ignore the issues.
Remember, it's not only what you do, but what you allow, that frames your corporate culture (for better or worse).
Examples
The manager who blows up at his staff on a weekly basis without a care for the morale damage he's causing.
The "A player" who can't seem to get the chip off his shoulder, despite producing amazing results.
The poor performer who just so happens to be the owner's nephew.
Potential solutions
I think the first thing we need to understand is that not all "undiscussable" topics are going to be easily solved. Take the third item in the list above-that really isn't going to be easy to handle, no matter how you look at it.
One way to make a change to other issues (like the first one involving the manager) is to bring in an outside observer. Your role as a leader within the organization might not be enough to get attention, but if a consultant came in and commented on the behavior, it might be more likely to get noticed and addressed.
It's critical to push senior leaders to abide by the positive aspects of the culture for the greater good. If it means changing their behavior or that of the management staff, it needs to be done to ensure the success of the organization as a whole.
And finally, there are just some times when you need to ignore it if it's not worth the battle. Maybe it's not a big deal to anyone else but you–in those situations you need to let it go.
Do you have any "undiscussables" in your workplace? What are they? How have you dealt with them?