Are you a business owner and wondering why you have to pay for insurance? Even if you own a small business, it's always a better idea to have insurance than not. It "protects you from the things you couldn't possibly predict," state the experts at https://www.brokerlink.ca/insurance/business. 
Insurance is always a valuable investment to provide coverage when times get tough, or there's an unexpected accident with a customer or employee. We're going to go over some reasons why having business insurance is essential. 
Shows Credibility 
If you invest in a good insurance plan, it will show prospective customers and employees that you care about your company, and that it should be taken seriously. This also lets everyone know that you'll be able to take responsibility for anything that happens on your property. 
Employees will feel safe working with you, and customers will feel good about doing business with you.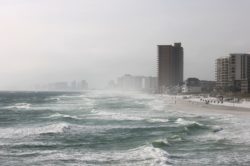 Protects You When "Acts of God" Happen
Insurance will protect you when "Acts of God" occur and affect your business in some way. Examples of this are floods, fires, hurricanes, tornadoes, lightning, or any other natural disasters that happen. 
It has been stated by the World Health Organization that every year about 160 million people are affected by natural disasters worldwide. The impact can be with human lives and destruction physically.  
These are unexpected and can do a lot of damage to your property. When you have insurance, you won't have to worry about the financial burden these "Acts of God" can create. 
Covers Accidents
You never know when an employee or customer will have an accident. Even if you follow all safety protocols, an incident can still happen. It's more important to have better liability coverage when you run a company with high-risk jobs. This means jobs that require heavy lifting, dangerous chemicals, hazardous environments, or large machinery. 
The International Labour Organization states that about 2.3 million people experience work-related accidents every year. 
However, even in office jobs, accidents can occur. When something happens, you won't have to worry about how you'll pay for all the medical expenses and more. Your insurance will cover those costs and help you.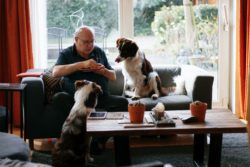 Peace of Mind 
It's likely that if you're a business owner, this is your primary source of income and you've put in a lot of your savings to start it up. Having something happen to your company can be scary because you could be left with nothing. 
Having insurance will give you peace of mind that on the off chance something happens, you'll be protected and covered. You'll never have to worry about going under and losing everything because of an accident that was entirely out of your hands. 
The Bottom Line 
No matter how big or small your business is, you should always invest in quality insurance. Business insurance provides protection for an unpredictable future. 
It will show others that you value your company and those who work or shop there. Also, you'll be covered when any type of natural disaster affects your business and if there's an accident on your property. 
However, overall it will give you peace of mind that all the money and work you've put into your company won't be lost when something happens.