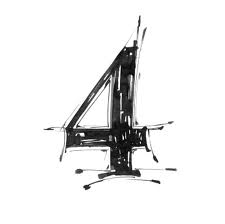 Every once in a while I hear someone talking about needing a "social media policy" at work. Ugh. If you know me at all you'll instantly guess that I'm against such things. I would rather offer training instead of more regulation. Here are four reasons you probably don't need a social media policy at all:
Conversations can happen anywhere. You don't have a "parking lot conversations" policy, so why create a separate, special policy just for social media? People can do as much damage talking about your company in a crowded restaurant as they can with a Facebook post, but you don't see anyone creating policies on that.
Is it worth your time? Is your core business function monitoring social media or creating/delivering a product or service? You can stand over peoples' shoulders as long as you want but it's not going to add value to be business.
We're listening to the lawyers on this? When has a lawyer ever said, "You know what? You really don't need a policy for that specific situation" with regard to the employer/employee relationship? I'm guessing never. If we listened to the lawyers and their scare tactics we'd have a handbook that rivals the size of the Alabama state constitution.
Are they adults or not? If not, then you're breaking a few child labor laws. If so, then we need to treat them like it. If you act like they are childish and incapable of handling themselves, then they will be. If you treat them as respectable, functional adults, then they will be (for the most part). Don't make policies for outliers. That guy who clips his toenails on his desk? Don't make a toenail-clipping-at-your-desk policy. Pull him aside and tell him it's inappropriate. I'll say it again: don't make policies for outliers.
I'm sure there are more! What are your reasons for companies to forego a social media policy?