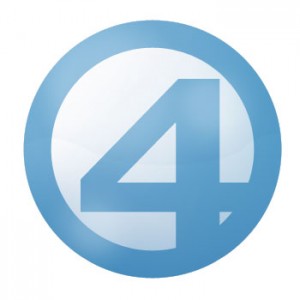 In an effort to try and keep a handle on the products and services my company provides (hint: great HR pros have a solid understanding of the business side of the organization), I picked up a defense industry magazine the other day. The main article focused on what great program managers know about product support. However, it was an easy leap of the imagination to see how the points in the article could apply to my profession as well.
I'm the life cycle manager: the product support buck stops with me-I translated this to "I'm the people manager; the employee support buck stops with me." Sometimes organizations lose sight of how easy routine, noncritical tasks should be for employees. Changing an address or asking a benefits question shouldn't take a dozen steps or an unwieldy process. If your company is doing this, put your foot down. Support your people however you can (use an employee HR portal if you have to) and help remove the obstacles that are keeping them from doing their best work.
Everything that really matters can be summed up in a single page-good luck shrinking that 957 page employee handbook; you know, the one that people have to sign on day 1 saying they've read and understand? Get what really matters on a page and use it extensively. One of my favorite quotes is "your values statement should be the most tattered piece of paper in your organization." Use it so often that you memorize it word for word, and then start living it.
Design systems with supportability in mind-See #1 above. When looking at developing a new performance management process or a new employee self service tool, think about how much time it will take to support the new systems. Sometimes it may be necessary to add layers or complexity, but it's often added simply because "that's how we've always done it." That's the worst excuse that has ever existed, so cut the unnecessary clutter and figure out how you will support the new programs with limited budgets of time and money. Oh, and "I'm too busy" won't cut it. Everyone is busy, understaffed, and on a limited budget. Get over it.
Obsolescence will eat your lunch-You know that information you picked up at the HR seminar ten years ago? Yeah. It's no longer "cutting edge." If you don't stay up to date on the solid things like legislative updates and the "fluffy" things like corporate culture and social tools, you are going to be obsolete shortly. I just read an awesome job description for an HR position here in Huntsville. Notice the skills they are asking for that were not commonplace ten years ago:
The Talent Management Pro (TMP) will also analyze market trends, competitive intelligence, and recruiting strategies in order to enhance organizational performance and add value to the business. It is expected that the TMP will be a leader in his/her field maintaining understanding of recruitment best practices (such as Social Media applications), as well as the ability to innovatively develop new concepts and practices…Â 
Those are a few points that I was able to adapt to the HR/recruiting space. Anyone else do any reading within their industry or outside their profession that helps them in their daily work? I'd love to hear some examples.