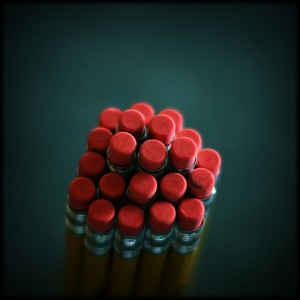 Getting the other steps taken care of is really the easy part. The hard part is actually doing the work to build your blog. Filling it with content, networking with other bloggers, and keeping the blog fresh over a consistent period of time is the proven way to succeed.
I'm a bit of an odd duck. I was actually a writer before I was a blogger (and, in fact, before I was even in HR!). I've had experience writing for the web, and it's not quite the same thing you had to do in high school. There are few rules, but keeping it semi-grammatically correct will certainly help your readers to understand your message. Also, you might like to think about developing your own "flavor" or tone. People can usually read something I write and immediately pick me out as the author, because I have my own writing style.
My good friend Chris Ferdinandi (an amazing blogger himself) said it this way: look for bloggers whose work you enjoy and mimic their style until you find your own voice.
There are so many aspects to blogging other than writing, though. It helps to understand psychology, marketing, and social media. I've been using a great guide to help myself stay on top of things.
If you're serious about blogging, this resource is for you.
I can say a little about it, but the author has a lot to say, too. This guide can help you take your blog to new heights, whether you're a curious beginner or a long-time veteran. If you're interested, click here to view more details. You will not be disappointed! If you need more convincing, here's a video I created where I talk about how to build a blog and how I keep my own running smoothly.
The end… Or the beginning?
While this is the end of this (very) short tutorial, it's just the beginning for you. If you'd like more in-depth help with how to get started and take your blog farther than 99% of the blogs out there, then I recommend the Become a Blogger program.
I hope your journey is as full of fun, excitement, and learning as mine has been! If you decide to create a blog after going through this tutorial, hit me via email with the link and I'll send you something special! You might even decide to take your blog further by creating an eBook, and this video will tell you about the number one resource I found when I decided to launch an eBook.
The Lessons