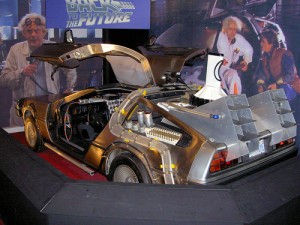 When I was a senior in college, I took a little college class by the name of project management (taught by the guy who owned a weekend kettle corn stand that I heard about in every single class). One of the requirements of the class was reading a book called The Goal. I saw the book on my shelf the other day and naturally I started thinking about things through the HR perspective. Looking back now, I really appreciate being forced to read that book.
So, what is The Goal all about?
(From the book's Amazon page.) Alex Rogo manages a failing manufacturing plant, and his marriage is on shaky ground due to his long work hours. When his district manager tells him that profits must increase or the plant will be closed, Alex realizes he needs help. He turns to Jonah, a former professor, whom Alex discovers is now a management consultant (although Jonah's field is physics). With the help of the enigmatic Jonah and the plant staff, Alex turns the plant around while at the same time abandoning many management principles he previously thought were ironclad. This multivoiced presentation is lively and interesting and offers food for thought for managers in any field. The performances are natural and unaffected, with sound effects to enhance the illusion of reality. Although it is a novel, this title is more appropriate for business collections.
One of the biggest breakthroughs in the book came when the organization started finding and removing/improving bottlenecks. Wherever the flow of work slows to a noticeable degree, a bottleneck may be present.
Think about your department. Is there a bottleneck somewhere within that could be holding back your progress?
A Real Life Example
In the time that I've been at my organization, I can think of at least one bottleneck that was causing payroll issues. The HR director identified the problem, broke it into two separate tasks, sped up the overall processing time, and eliminated that bottleneck and the problems it caused.
While The Goal had a manufacturing focus, the ideas still apply to organizations in other industries. I suggest you check it out. You never know what kind of ideas it will uncover.
Check out more HR book reviews.