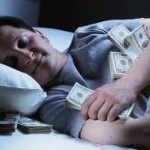 Think offering competitive pay to candidates is a winning strategy? Think again. Sure, it might get someone in the door, but it won't keep them for long if you don't have a work environment that appeals to them on some level (more on what motivates employees from Daniel Pink).
As compensation budgets tighten and perks get cut across the board for many employers, the only differentiator many can turn to is their culture.
Competing on pay is a losing game. Compete on culture.
I've heard it said that candidates take the job for the money and stay for the culture. Anyone else think that's true?