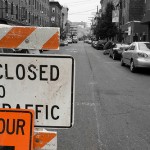 Okay, so I usually don't do this, but today I'm sending you elsewhere to get your weekly RocketHR fix. Please check out this post titled "The HR Capitalist Challenge."
But please don't just read the post and walk away. There are three very important questions in there regarding how you make yourself a better HR pro by what you do outside the workplace. I'd really appreciate if you could take 60 seconds and leave a comment on the post.
If you can answer all three questions for yourself in your comment, I'll feature your response in an upcoming post on the site!