This week I am in Atlanta for the SHRM Diversity Conference. I had the opportunity to speak on bias, HR technology, and how AI might be able to help us avoid some of our biased tendencies (if we can keep the bias out of the systems themselves). It was a great session because the audience was more than willing to kick in ideas on how to solve for a variety of problems in the D&I arena.
For example, last week Amazon announced they were shutting down an internal program its team had created to support recruiting initiatives. The team built an algorithm to find the best candidates based on years of performance data at the company, but the algorithm kept delivering male candidates. Despite efforts to balance the results, Amazon eventually had to shut it down because it was not creating equal opportunities for both men and women.
In the session we talked about how algorithms can be made gender blind in order to better accommodate a diverse population and how to create a council or team to oversee decisions made by the algorithm to keep it in check.
A Braindate with Destiny
Conferences are always trying new things and this time there were "braindate" sessions where you can sign up to lead or participate in a topic of interest. I started one on AI technology and bias and had several really smart people show up to discuss.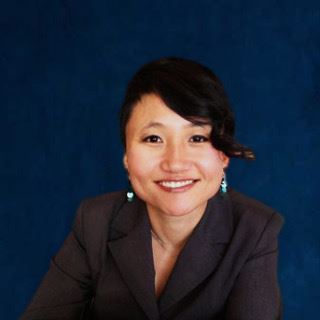 One of them, Tie Wang-Jones, is the Global D&I Matrix Leader at IKEA. Wang-Jones explained that one of the challenges faced in the organization from a diversity perspective is having the right data on hand in a format that supports diversity initiatives.
For example, we wouldn't want to have race, gender, and age listed on someone's resume when a hiring manager is screening (that's just asking for trouble). However, for Wang-Jones' purposes of managing a global program and seeing what kind of volume the business has in hiring, succession planning, etc., it's critical to know the numbers to see how IKEA Is performing against its stated goals.
IKEA is looking for analytics technology that can support these needs, providing rich insights into diversity throughout the employee lifecycle and identifying any hotspots or troublesome areas that need attention. For example, if a firm is hiring plenty of diverse candidates but not growing them, then they will ultimately leave. It's important to continue the diversity beyond a token hiring action.
Diversity and inclusion are more important today than ever before, not just because businesses are struggling with finding the right people, but also because of the importance of creativity and innovation. Creativity comes from having a variety of perspectives in the conversation, and it's important to have a diverse workforce in order to reap the rewards that come from new business innovations.