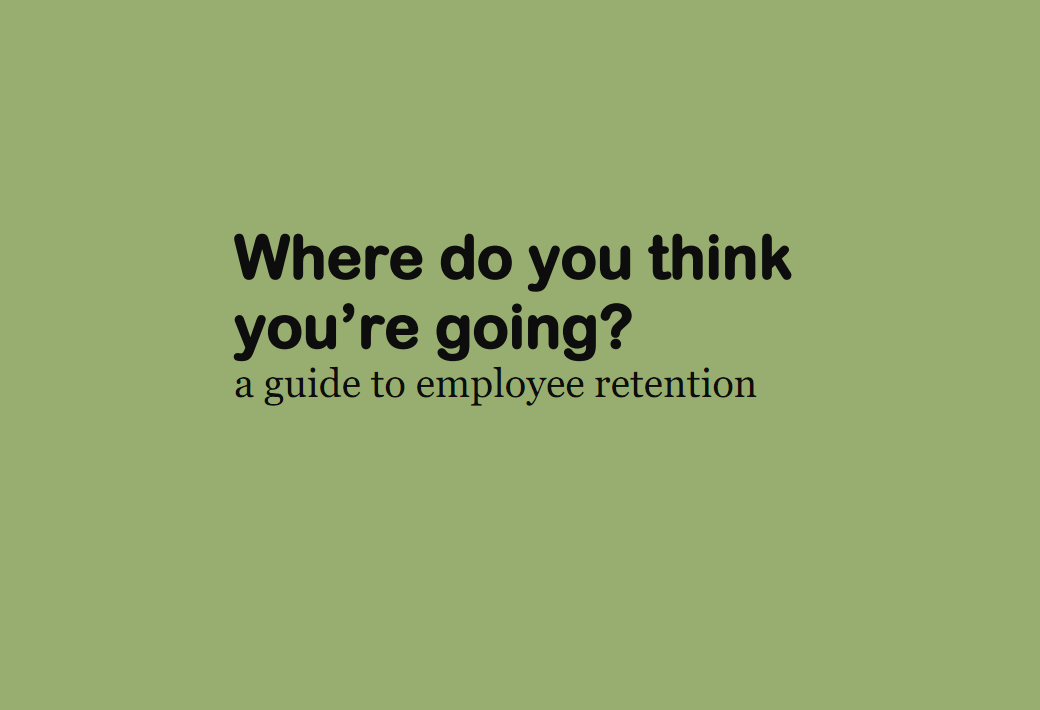 Employee retention. AKA "let's keep our good people working for us." As the economy turns around, up to 84% of employees across the US have said they are looking at the possibility of changing jobs.
That's a lot of people.
We all know the numbers on employee turnover and the impact it has on the bottom line. So what's our alternative? Retention. Keep the good people around (not by force, hopefully) and keep them on our team.
Recently I reached out to a few people to see if they wanted to contribute to an eBook to help HR pros, managers, and business leaders learn more about retention. The response was a good one, and today I'm happy to share the free eBook with you. It's titled "Where do you think you're going? A guide to employee retention."
Special thanks to Shauna Moerke for helping me to promote the guide through the HR Carnival channel. I also want to thank the contributors for offering up some great, useful content: Tim Sackett, Heather Vogel, Benjamin McCall, Chris Ferdinandi, Paul Hebert, Laura Schroeder, Dave Ryan, Keith McIlvaine, Robin Schooling, and Stuart at 1.00 FTE. You can find links to each of these contributors' websites within the guide.
Click here to download Where do you think you're going? A guide to employee retention