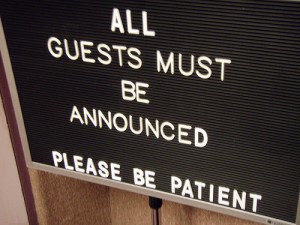 I\'m notorious for being unorganized, but I have several guest posts that went live (fairly recently) elsewhere that you may have missed. Some of them might be a bit different flavor than the usual UpstartHR offerings, so be sure to check them out!
Every once in a while I get the chance to write a little something for some of my friends. In an effort to repay their kindness, I share the links with you in case you\'re interested in checking one out. If you\'re interested in seeing some of my previous escapades, click here for the Guest Post Blitz archive.
As a sequel to my own Google Reader Tutorial, I shared a post with Mike Krupa of InfoBox telling about RSS and what it means. Yes, it sounds technical. No, it's really not. Everyone should at least have a basic understanding of RSS so you can understand some of the ways it ties into your daily life.
And, for anyone who might be interested, I wrote about the big adoption news that we just found out recently on the Our Adoption Hope blog. Hint: it has sonogram pictures!
I wrote a post back when I was writing about fitness (in a galaxy far, far away) about how people seemed to be living their lives where the same day kept repeating itself. I've since seen that it's very true in the workplace as well. In this post for Stephen Geraghty of HRwhY?, I ask if you are living all of your workdays the same.
I've been good friends with Chris Ferdinandi of Renegade HR for a long time. He is one of the few people I have never met but really, really want to. When he asked for a guest post, I was incredibly thrilled and looked for a neat angle on the topic of culture, because that's one of my favorite things he writes about at Renegade HR. I came up with something involving recruiting, tetris, and culture.
In other news… I hit up my favorite career website CAREEREALISM to talk about how to bring back that lovin' feelin' after you've been at a new job for a while. Face it, everyone has started that "dream job" only to later realize it wasn't exactly what they thought originally!
I had the opportunity to chat with Mike Haberman of Omega HR Solutions a while back, and he asked me to do a guest post on learning social media in college. I was a bit slow on the draw to get it back to him, but I think the post has some solid points worth considering.
Did you have a favorite guest post out of the bunch? Which one?