I know, many of you are thinking, "Happy workers? I just want them to come to work and be productive!" Don't worry, I think today's discussion will be helpful for you as well.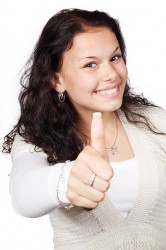 I spend an inordinate amount of time trying to determine how to make our people happier. Sometimes that comes in the form of removing obstacles, but it can also come in the form of ensuring that they know what they're getting. Equity theory is a tool that plays into that. For instance, helping to educate employees on how your benefits or work environment transcend the market average can help them to feel better/happier, despite there being no real change made. A large part of this is simply how well you communicate things.
To keep the conversation targeted today, we're going to look exclusively at the benefits realm. Even if that's not your idea of fun, stick with me and we'll see if we can learn something new.
What the data says
I received a news piece recently that focused on several topics surrounding employee satisfaction and happy workers, but one in particular caught my eye.
1 in 3 (31%) employees report that they do not believe their benefits are better than those offered at competitor companies
Wow.
And as far as which benefits are most important to the employees surveyed, here's the list:
76% – medical plan/coverage
72% – holidays/vacation/sick time
62% – 401K/retirement/pension
60% – dental plan/coverage
27% – employee development/training
26% – wellness programs e.g., health screening programs, exercise/physical fitness programs, or health insurance education
26% – employee discounts e.g., commuter subsidies, gym membership discount, discounts on company products/services
23% – tuition reimbursement
21% – office perks e.g., free food and drink, casual dress, or a pet friendly office
Your job
In case you didn't realize it already, your employer thinks it's your job to 1) help people understand their benefits and 2) provide benefits that your employees care about. If you don't know what your people want, definitely take some time to learn more about that.
That 31% of people who think benefits are better at other companies? That's your target audience for these kinds of communications. How you communicate your response is key, because you want to avoid being condescending, but you also want to give solid information that allows them to judge the situation with all the facts at hand.
My experiences
This year I have a goal (not just a "that would be nice if…" but an actual performance-related metric!) relating to employee benefits. It's my objective to do a better job of communicating our offerings, sharing some of the market averages, and educating our employees on how to make use of what we do provide.
Lifetime financial planning articles and lunch-and-learns
What disability coverage is, how it's used, and how it impacts their family
What are the key impacts of the PPACA for individuals and how to prepare
How and why to use the employee assistance program
These are a few ideas, but you can see how they're oriented: education. The better I can teach our people, the better equipped they will be to make sound decisions regarding the benefits we offer. It's not cash wrapped in bacon, but it will do in a pinch.
Have you ever stopped to find out how your people feel about the benefits they receive? Do you offer any different/unusual benefits to your employees that might differentiate you from other employers?