One of the greatest compliments I get from you, the listener, is when I have the opportunity to share something highly practical with you that you can use to improve your results in a powerful way. Today's discussion is one of those.
Think about the last conference you attended. What did you learn?
No, specifically, what did you learn?
Research tells us that within a few days we forget most of what we hear in a single training session, much less a whole conference with a wide range of topics. That's why today's episode is focused on how to get the most out of the HR conferences you attend. Over the course of my ten-year career I have attended dozens of conferences, seminars, and events, and I would imagine you also attend a good number of events as well. Let's get the most out of those, shall we?
I attend a lot of conferences. I meet people. I hear sessions. I meet vendors. It's part of my world. But what about yours? Chances are you attend a limited number of conferences, seminars, and events as part of your ongoing professional development. How do you make sure you approach these learning opportunities strategically, enabling you to not only solve today's problems in your business but also to build a network of people that can help you solve tomorrow's problems as well?
In today's podcast, I interview a friend (and fellow parent of twins) about how she prepares for events. Donna Quinney is the HR Manager at Ignite in Huntsville, Alabama. In the episode Donna explains how she connects with her manager prior to attending an event to make sure that they get the most out of their investment, what content and topics to prioritize, and more. Whether Donna's method works for you or not, it's a great reminder to be thinking about how to get the most from the events you attend to make the best use of these amazing professional development opportunities.
If you'd like to check out an HR conference I'll be at this year, definitely consider signing up for the SilkRoad Connections User Conference. I will be leading a series of workshops on innovation in HR and helping attendees to solve some of their most pressing challenges across the spectrum from engagement and retention to diversity and talent.
Show Notes
Direct episode link:Â https://beneubanks.podbean.com/e/were-only-human-how-to-make-the-most-hr-conference/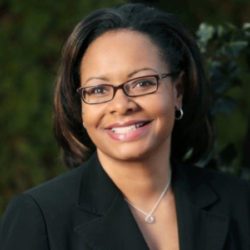 For this episode, I had the opportunity to catch up with my friend and fellow Huntsville resident, Donna Quinney, about how she plans in advance for the content to consume and the best way to make it applicable when she returns to work. The specific example we discuss is how to get the most out of a user conference, because you're often there for double reasons: not only to learn, but usually also to bring some of those learning points back to teach the rest of the team.
All in all, a highly practical episode with ideas that any of us could put into practice starting today. Fun stuff!
In addition, we talk about a workshop I'm running at the upcoming SilkRoad Connections Conference. I hope you enjoy my discussion with Donna and if you're going to be at SilkRoad Connections this year, I hope you plan on setting aside some time for the workshop I'm running. Enjoy the show!
Connect with Donna:Â https://www.linkedin.com/in/donna-q-6563a439/Â 
Join me April 29th to May 2nd for SilkRoad Connections 2018 in San Antonio.