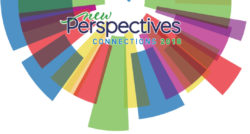 This week I spent some time at the Ultimate Connections conference in Las Vegas with the team from Ultimate Software (Twitter stream here). There were tons of product updates and great sessions, but one of the biggest takeaways for me was around AI and what it takes to build a great workplace.
During a recent event I was speaking with someone and she mentioned Ultimate Software. I said I knew the company, and her response shocked me. She said, "I wish I could…" And my brain jumped to the conclusion: "I wish I could get that software."
However, her response was something else! She said, "I wish I could work there." That, in a nutshell, embodies what Ultimate is all about. The firm is known within the HR community as a great place to work, has won virtually every award you've ever heard of (and probably some you haven't), and has some pretty astounding Glassdoor reviews.
I mention this because the leadership at Ultimate gets what it takes to build a great company, and if you're going to be selling software and offering advice to employers on how to build their own great culture, then there's something to be said for having that squared away on your own side of the equation.
Back to the conversation at hand—Ultimate's team sees AI not as a way to replace HR leaders and practitioners. The mission always has been and always will be "people first," yet the constant barrage we get from news headlines tells us that all of our jobs are on the line thanks to robots and algorithms. The message Ultimate shares is the one that is a core focus area of my upcoming book on Artificial Intelligence for HR leaders.
AI can help us to be more human, not less.
The Need for AI to Change HR's Current State
In your day to day, you probably spend a lot of time doing non-interactive tasks with systems and databases instead of interacting with people. It's a challenge faced by HR teams everywhere.
The promise of AI is that we'll be able to offload more and more of those administrative tasks in order to have time, energy, and attention to focus on those essential human tasks of collaborating, coaching, and influencing others. This is the ultimate (pun!) value that AI can offer and it's the vision shared by the team at Ultimate Software.
To take it to a more practical level, because many of the conversations about artificial intelligence today are more theory than applicability, Ultimate's system enables contextual help and advice for leaders, real-time analysis into employee sentiment, and more to really help HR leaders drive strategic decisions and actions at unprecedented levels.
It's exciting to see the work that Ultimate has done to establish a foothold in this area and serve customers at the forefront of the AI adoption curve. It's an exciting time to be in HR!
I'm honored to have had the chance to spend some time with Ultimate Software and their customers (raving fans) and thank them for inviting me to their event!