Today we're rocking a guest post by Nancy Slotnick. I saw recently that she was successful in passing the GPHR exam, and I knew that she'd be a great resource to pull in for a guest post. Plus, she doesn't have her own blog, so any chance I can get her to do some writing is a win for everyone. :-)
If you like this post feel free to subscribe or check into the GPHR study guide. It's GPHR specific, and the testing tips are definitely helpful for the GPHR certification exam. I also have dozens of free resources listed on the PHR/SPHR/GPHR page!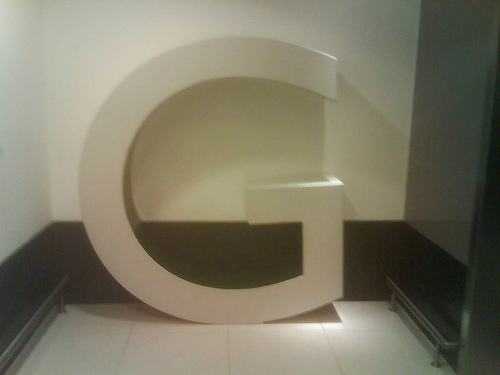 Why did you decide to get your GPHR certification?
I have thought about sitting for the GPHR since taking the SPHR approximately a year before retiring from the Army.  At that time, I was already considering several different options for employment in Human Resources following retirement from the Army, including the possibility of joining the consulting business that my husband had started several years before.  I had spent my 25 year military career in Human Resources and had already decided that I wanted to stay in the profession.
My decisions to pursue my MBA with a focus in Strategic Human Resources as well as to prepare and sit for the SPHR were intended to fill perceived gaps between military HR and civilian HR practice.  At the time, I decided not to sit for the GPHR for two primary reasons.  I did not anticipate doing international work and I did not believe that I had the necessary experience.  At the time, I completely (and incorrectly) discounted the international nature of much of my military service as being applicable to the GPHR.
Several things were at work in my decision to pursue GPHR certification this year.  First, though it is still somewhat limited, the consulting company that I own with my husband  does do international  work.   I decided that pursuing the GPHR would both give me more credibility on our international contracts and that the knowledge that I would gain in preparation would be beneficial on those contracts as well.  Additionally, I realized that my military experience was relevant to the GPHR after all.
Finally, the factor that encouraged me to pursue it this year was the upcoming change to the eligibility criteria.  It was probably unfounded, but I was concerned that the international nature of my military work might be difficult to quantify, and preferred to avoid the need to prove it.  Also, I am a volunteer board member at my local chapter – South Puget Sound Chapter of SHRM and am in the role of President Elect, which is one of the roles that is eligible for "pay-if-you-pass" so that provided an additional incentive to sit for the exam this year.
How did you prepare for the exam?
I used the SHRM Global Learning System to prepare for the exam, though I did not use it  as efficiently as I could have!  I started out by going through the module books one by one and reading the text, stopping periodically to take the practice tests and see how much I was retaining.  It wasn\'t until about 10 days before the exam that I discovered that there were printable flash cards.  I had only noticed the online flash cards for each module until that point.  This is an area where I think that the SHRM learning system layout could be improved.
The printable flashcards were under "resources" at the top tab, but a simple link on either the starting page or the final page of each module\'s flash card section could have directed me to that resource much sooner, which would have been very helpful to me in studying more efficiently.  Ultimately, I spent much less time studying than I thought was optimal and ended up in crunch mode at the end (yes, it\'s called procrastination and I am an expert at it).  This always causes stress and really adversely impacted my confidence.
What sort of questions/focus did the exam have?
Similar to the SPHR, many of the questions focused on what the BEST strategy was for a given situation that expected you to be able to apply your knowledge, with a much smaller proportion of  just factual knowledge questions, such as "what law covers….", etc.  Based on the design of the SHRM Global Learning System, which included case studies, I anticipated some scenarios with questions related back to the scenario, but didn\'t encounter any like that.  I was a little disappointed that there weren\'t any because I feel that sometimes the more detailed scenario is gives a better basis for applied knowledge questions.
How do you plan to keep up with recertification requirements?
Keeping up with recertification credits is going to be interesting.  Where the SPHR requires that 15 of your 60 recertification credits be "strategic," the GPHR requires that a whopping 30 be "international".  Being dual certified, I will have to meet both the strategic and international requirements each recertification cycle.  This will be even more challenging because the availability of workshops and seminars that are pre-certified for international credit is very limited.
This first cycle will be a little easier for me because I am halfway into my cycle for my SPHR and HRCI synchronizes the recertification cycles.  I have also already fulfilled the requirements to recertify for my SPHR and my recertification was approved a couple of months ago, so I have till January 2012 to get my required and prorated international credits and can focus strictly on those for the rest of my recertification cycle.   I am also attending the SHRM Annual Conference for the first time this year.  I think I know what my primary focus will be at SHRM 2010!
Any other comments?
Ultimately, I would encourage all HR practitioners to seek continual improvement.  One of the things that that means for me is to always strive to reach for the next higher goal, including professional certification when it is appropriate and maintaining professional certification through continuing education opportunities or new work experiences and volunteer opportunities.  As Ben would say – Rock It!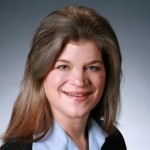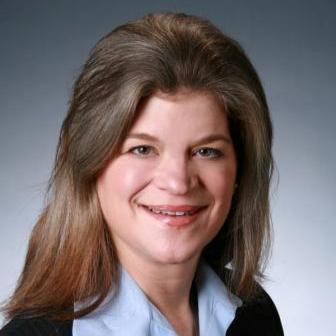 Nancy Dailey Slotnick, MBA, SPHR, GPHR, CEO and Human Resources Consultant, Setracon, Inc. (how's that for a title?) is an HR pro from the Seattle, WA area. Catch her on Twitter or on LinkedIn if you'd like to connect.