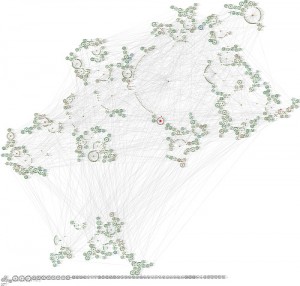 In an effort to bring more people to the free HR Ninja course, I'm going to go through the lessons myself and post my updates as it goes along. Â Enjoy!
Weekly Topic
This week was all about networking and making connections. The final challenge of the lesson was to take advantage of the social media tools available to crank networking up beyond the ordinary "here's-a-business-card-now-we're-buddies."
Weekly Challenge

I'm already quite active in the social media space, so this challenge will take even more work than it would for the average person. I've been looking at setting up more of a structured social media plan of attack. I've been meaning to write about Tweet This recently, but I've been keeping busy. This book by Jessica Miller-Merrell has some great business-related advice for learning Twitter, and one of the best pieces in my opinion was the plan for how to make the most out of Twitter in only 30 minutes per day.
Other than that, I'm not quite sure what tools I need to make better use of. My LinkedIn profile isn't exactly stellar, and I often forget to add connections there, so I could probably start there. How's your LinkedIn profile looking, by the way?
And there you have a basic overview for the first lesson in the HR Ninja course (from my perspective, at least). Why not give it a shot yourself?