One of my favorite things to do is answer reader questions here on the blog. If you have a question you'd like answered (I answer as many as possible!) just shoot a note to ben@upstarthr.com. 
Hi Ben,

I'm a Business Administration major. I'm in my last year and I've chosen 5 Human Resource courses as my electives to assist me with gaining a basic knowledge of the career I want to pursue.

I have some experience with the recruitment process. I worked as a Assistant Leasing Manager for 9 years, and the company was small I would use social media and job platforms to search for Maintenance candidates, make the calls to schedule interviews, process their testing and applications and assist with completing their W2's , insurance, and set-up their employee file. I assisted the company with setting up new payroll systems and establishing employee profiles.
Long story short Ben is could this be used to assist me with gaining access into a entry level position. Every time I apply for a position, they want 1 to 3 years or more of experience. I have never worked with HR systems before, but have encountered them them course work. How do I get firms to consider me for positions in this career? I have bits of experience but have missing parts needed to qualify for them.

Please , any advise you have would be beneficial to me. Can you point me in the right direction?

Sam
---
Before I dive into an answer here, I want to let everyone know that I'm going to be recording a podcast series on We're Only Human focusing on HR careers to help share these kinds of answers in a broader way, reach and help more people, and get some outside perspectives as well. If you have any ideas you want to share about what you think might be helpful or things you might want to learn yourself, please weigh in here. 
Now, as for the question today, this is such a common question that I want to address here for anyone that's trying to get into HR.
One of my long-time recommendations is to "do HR where you are." If you are in retail, find ways to help set schedules, train other workers, or coach new people. If you're in an office environment, help to welcome interviewees and show them around, work with new people on orientation, etc. Anything you can do that extends your capabilities into the realm of HR is a good thing. The next step is to take any of that experience and translate it onto your resume.
Sam, I would revise the resume to prioritize your HR-related skills, because everything you listed in your experience above is something that an HR pro would do at a larger firm (recruiting, onboarding, new hire paperwork, etc.) If you have to explain your role/title as "Leasing Manager and On-site HR Support," that would be accurate based on your job duties even if it wasn't your technical job title. You can explain that in an interview but right now the leasing job title is preventing you from even starting a conversation with a potential employer.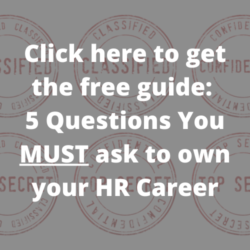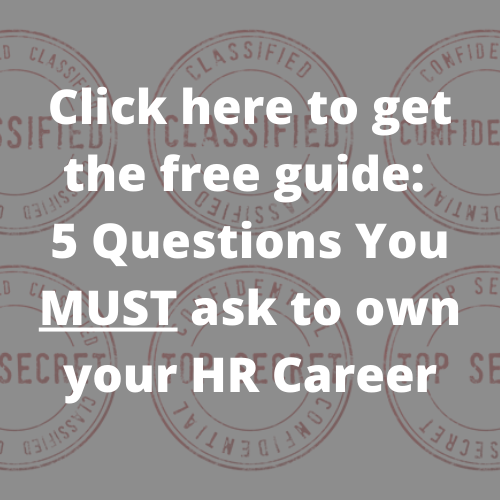 I have written a lot on this topic and these resources will help you to think about this, but I think changing the resume is your best bet as a starting point. In the big scheme of things, the resume is about starting a conversation with an employer. The interview is about really selling them on your capabilities. If you are applying for early career/entry level HR roles and you have these experiences you mention, it should be easy to convey in an interview. Right now you just have to get over that resume-to-interview hurdle and then you can really show off what you can do.
You've got this! Good luck and go make it happen. See other reader questions here.
If anyone else has advice for Sam, feel free to share below!