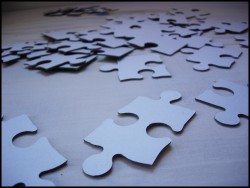 One of the best conversations I had last week was about how technology is changing to allow internal HR/recruiting leaders to also take over the management of contingent workers: free agents, temps, etc. But, if you've spent some time in HR, you probably know that this is something that we just don't do. But why?
Good question.
Sometimes the barrier to technological improvement isn't technology-related at all.
That thought occurred to me during a discussion with the provider, PeopleFluent, that has built a robust recruiting solution that also allows management of contingent workers. In other words, if you're trying to bring in free agents, contractors, or other non-traditional workers, you can do that within the recruiting tools instead of having an entirely separate process.
The provider has had adoption issues and doesn't have a significant number of clients (at least in the US) that are seeking to implement this portion of the recruiting system. The problem, as many HR pros will tell you, is that we don't always want to be in charge of the contingent workers. Here's why…
Check out the rest of the article on the Brandon Hall Group site