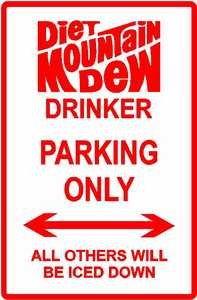 Every so often, I try to give some sort of mass update here, because people often ask what I\'m working on, why I\'m taking forever to reply to their emails, or what my favorite type of cookie is (probably chocolate chip brownie pillows). Anyway, here\'s the stuff that you do and don\'t want to know about my current level of insanity.
The last time I posted on the goings-on, I was gently reminded by a few of my friends out there that it looks like I'm not taking enough time for family. I just don't usually bore people with that kind of thing. I live a fairly boring life outside of my jobs. But to satisfy those familial cravings, just check out #10 and #11. :-)
At the urging of a friend, I have started writing three times a week on this blog ( Monday, Wednesday, and Friday). This is a change from my normal "whenever" posting. It's interesting to try to fit to a schedule, but it's also a lot of fun, too.
With sales doing about as well as I had hoped, I have been working to finish the second Rock the PHR bonus item. It\'s actually 99% complete, and I have started to outline the third (and probably last) bonus giveaway. For only $14.99, this thing is a steal if you\'re planning to take the HR certification exam.
I\'m writing a post every Monday for the RocketHR blog. I\'m trying to make it more beginner-friendly, and I\'m hoping that it will be a stepping stone for my local HR professionals into the world of social media.
In a recent post, I went over some of what I\'m doing with the local SHRM chapter\'s student group. I was one of those youngsters not too long ago, and I am looking forward to helping them with all of the wisdom I\'ve accumulated (i.e. not much).
Along with my designer, I am revamping my company\'s website. It\'s going to be more user-friendly, searchable, and better aligned to our organizational goals. It\'s been a fun experience so far.
My online antics never cease, because I have also started working with another local SHRM chapter to help them set up a Website. (If your local chapter doesn\'t have a Website but wants something, shoot me an email. I might be able to help.)
Secret project with Stephen from HR Gumbo. I'm waaay slower than he is at times. :-)
I've been working on a half marathon training plan with the race scheduled in November. Should be a lot of fun. Haven't done a long race since the Dizzy Fifties 50k a few years ago.
My wife is amazing, and I've been working with her as a coach to help her prepare for a local 5k. She is going to do amazingly well. I tried to promote it to my coworkers, but with less than 5 days to race day, my wife and I are the only ones who have signed up for our team!
Not sure how many of you know about it, but we're adopting. And this thing has been going very slow in recent weeks with lots of work and extracurricular activities. But we've finally finished most of the preparation work for the home study, and we're getting ready for our adoption.
HRevolution planning is going well, and we are gearing up for the big day. It's about three weeks away, but I can remember when it was three months away, and that blows my mind. We have a few sponsor slots left (last time I checked), and if anyone's looking to put $25o or $500 toward a good cause, you might be able to secure one of the final slots.
My loads of spare time are spent building my business and helping others do the same. I've been talking with 4-5 people about getting their own products/services out there on the market, and it's amazingly fun for me.
I'm sure I'm missing a lot of other things that are going on. The Diet Mountain Dew is flowing cold and fast these days, and I'm hoping to keep up the amazing work that I'm allowed to do on a daily basis. Look for another "real" post on Friday, assuming I can keep up with the schedule I just committed to.