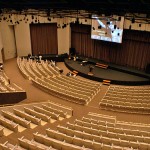 One of my favorite things about writing the RocketHR blog is sharing some great free resources with everyone (like this post on free HR podcasts). I do several hours of reading and research every week, and I sometimes uncover amazing resources that cost you nothing yet provide significant value.
I'll stop rambling-today I have another. May I introduce the free HR 101 eBook?
Don't let the title fool you. The information Victorio and his cast of all stars have put together is fantastic and thorough. The book dips into law, statistics, and finance, and it's a great reminder of all the areas and disciplines HR touches on. Hope it sparks an idea or helps you to get a handle on some of the things you might not do on a daily basis.