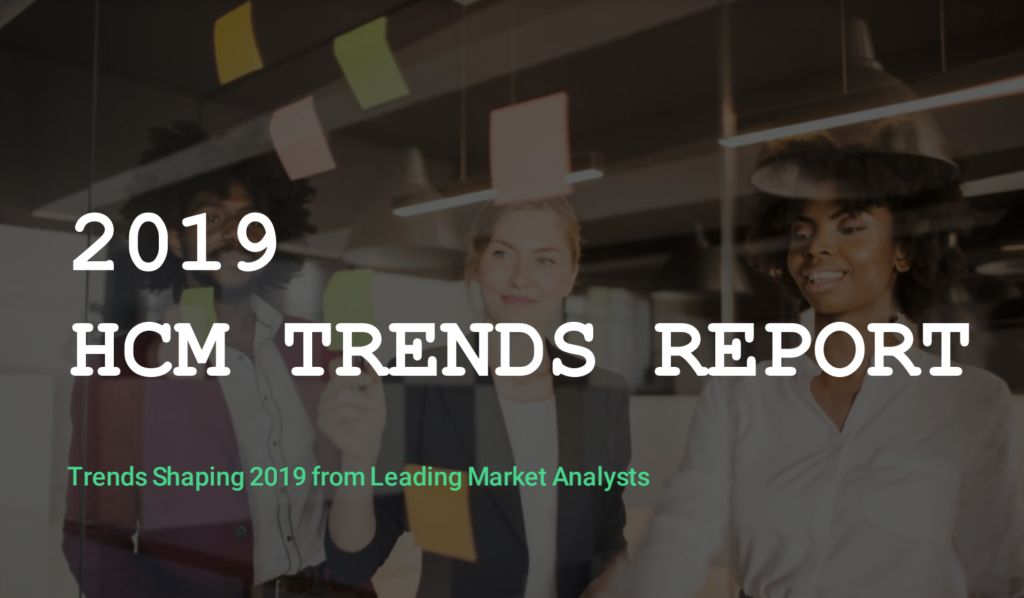 In terms of writing and reading content, I have always been anti-trends. Every year people recycle the same information over and over, and it never really reflects reality.
However, this year I partnered with a team to create a list of real trends for 2019 based on where capital is being invested into HR technology, what the forward-thinking employers in the market are doing, and more. It's a true look at the trends for the coming 12 months. I hope you enjoy the report below. If you'd like to download a copy just click here.
If you're a practitioner facing one of these challenges, feel free to reach out to us for an advisory call to discuss.
If you're a solution provider interested in learning more, feel free to contact our team to see how we can help.