Last week my friend China Gorman wrote about the lack of trust in the workplace. Here's the stat:
According to the American Psychological Association's 2014 Work and Well-Being Survey released last Wednesday, only half of U.S employees believe their employer is open and upfront with them, indicating that despite the mending U.S economy and the return of many organizations' profitability employees are still struggling to trust their organizational leaders. This distrust comes with serious negative consequences. via China Gorman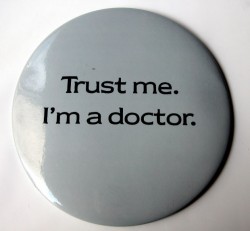 That amazes me to hear that. Not that I don't think it's accurate–plenty of employers/employees have trust issues; however, I never would have guessed it was in the 50% range. Consider this: if you think someone is not being trustworthy (or "worthy of trust"), then how much effort are you going to give to help them succeed? Not much, I wouldn't think.
How the other half live
Recently I was talking with a handful of candidates we plan to hire. One of the selling points I use for Pinnacle includes talking about our scores on the annual Best Places to Work survey. Our "trust in leadership" survey results always are in the 99% range every year. Continue reading →