Ask any business leader and they'll tell you that a reduction in force, or a RIF, is one of the hardest activities to carry out. Often times good employees are hit by these decisions through no fault of their own, and the resulting morale issues can doubly affect the workplace in a negative way. That said, there are times when a RIF is an essential part of business continuity and operations. Today we're going to explore some of the key things to know about RIFs.
What is a RIF?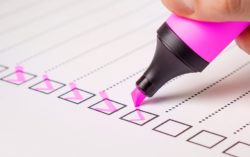 A RIF is a time when employers have to reduce their employee headcount. This can be a handful of workers or a significant population. There are a variety of reasons why these might occur. For instance, maybe the company lost a large contract or a product has not sold as well as was expected, which means the workforce planning forecast was too high.
Essentially the employer finds out that the number of workers on payroll is more than the necessary number required to continue operating the business, and those additional workers need to be identified and separated. However, it's not as simple as seeing that there are twenty extra workers that need to go — it's important to pick the right ones so that the company isn't hindered by this process any more than necessary.
3 Tips for Managing a Compliant Reduction in Force
A RIF is hard enough to go through without running afoul of legal requirements. No HR team wants to manage this fairly emotional process only to find out there are additional headaches and legal challenges on the other end. With that in mind, these three suggestions help to run a successful (and compliant) RIF:
Get clear on the skills your company needs post-RIFÂ so that you make the right decisions about who to retain and who to remove as part of the RIF. This is a core part of the HR strategic planning process and should not be overlooked in this exercise.
Understand the WARN Act and its requirements. The Worker Adjustment and Retraining Notification Act requires companies with more than 100 employees to provide 60-calendar days of notice in advance of plant closing and mass layoffs. Failing to comply with the law could cost the employer up to 60 days of back pay and benefits for each employee.
Do an internal adverse impact analysis to understand the likelihood of legal action based on decisions. While we can't always know what will happen, this is a great preventative measure. For additional ideas and examples, including how to calculate adverse impact, be sure to check out the rest of my post on how to stay compliant with RIFs.
What has been your experience? Any other ideas that might be worth remembering during this process?