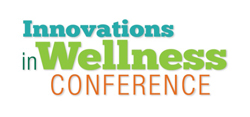 Recently the organizers for the inaugural UAB Innovations in Wellness Conference reached out to me to see if I would be interested in attending. It sounds like a unique event with some great insights, and I am excited about the opportunity to check out this new conference.
Even better, I can take you with me.
Yes, you heard me correctly.
If you're local to the Huntsville/Birmingham area (or within a reasonable drive and you want to get a hotel in Birmingham) and you are interested in attending, please send me an email by Thursday, November 8th. Continue reading →