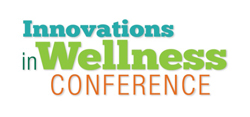 Recently the organizers for the inaugural UAB Innovations in Wellness Conference reached out to me to see if I would be interested in attending. It sounds like a unique event with some great insights, and I am excited about the opportunity to check out this new conference.
Even better, I can take you with me.
Yes, you heard me correctly.
If you're local to the Huntsville/Birmingham area (or within a reasonable drive and you want to get a hotel in Birmingham) and you are interested in attending, please send me an email by Thursday, November 8th.
I'll say it again: my handful of free tickets is first come, first served, so please reach out quickly if you want to attend.
The event is on November 14th and 15th at the UAB Alumni House. More about the event here.
If you're not local, I will be taking notes to share after the event if you are interested.
A confession
I'll be honest with you (as I always am): I have never been that interested in wellness. However, in the past few weeks I've been having a series of discussions with our benefits consulting firm, our health insurance rep, and a few friends in the HR profession locally.
All of those conversations have revolved around the change and uncertainty coming out of the healthcare world. Wellness is rapidly becoming an imperative for retaining a healthy, engaged workforce, not just a "nice to have."
What I'm looking forward to
Behind enemy lines… :-) I'm looking forward to getting some wellness perspectives from outside the business world. What do the medical/educational groups think of the wellness kick that has taken the corporate world by storm? What's their perspective?
Ideas! Tips! Content! With our company getting larger every year and no sign of the growth stopping, we're going to run into a time when we have to start seriously exploring cost containment measures on the medical insurance front. It's homework before it's even assigned to me, which is how I like it.
What does wellness cover? It seems like obesity and heart disease have been favorites when discussing the implementation of a wellness program, but there are so many more topics that can be covered (cancer, genetics, etc.). I'm looking forward to finding out what some of those areas are from the medical community.
Homework assignment
If you take me up on the free ticket offer, then I have an easy assignment for you to complete. I just want to know why you want to attend. It can be as simple as 2-3 sentences on what you hope to get out of the event, but it will be valuable for me to find out what people want to know about wellness topics.
More importantly, I hope to share the insights with the event planning committee to ensure they are meeting the needs of the HR and business leaders in the audience.
More info