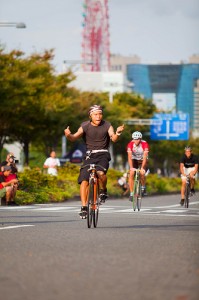 Well, SHE came, she saw, and she took the prize! Congratulations to Samantha for winning the free HR certification flashcards from HRCP. She'll be hearing from me via email shortly.
I really appreciate everyone who entered, and I've created a 75% discount on the Rock the PHR guide as a consolation prize. The discount will only be good until Friday at midnight (one and a half days), so get the PHR study guide now if you're planning to take the exam. The discount code is "random" (minus quotes).
Upcoming Contest/Giveaway/Whatever
Keep your eyes peeled for a new contest with a HRevolution flavor in the coming week! Subscribe now so you don't miss out.
Oh, and I'm going to try to do more giveaways, contests, etc. If you have a good idea for one, drop it in the comments or email me. I'm always open to ideas.