I haven't always been a last minute shopper, but some years it sneaks up on me. If you're looking for that gift for the special HR someone in your life, or if you are looking for an idea for yourself, here are three ideas that will delight the HR pro you're buying a gift for. :-)
Fun HR Ninja Gear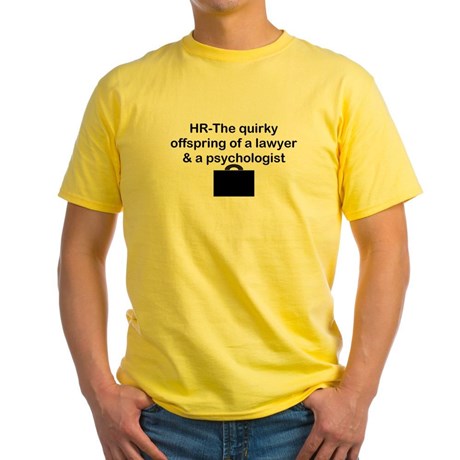 Most of you probably don't know, but for more than five years I have been selling HR ninja gear on Cafepress. I actually forget about it sometimes, because I just threw it up there years ago and haven't really put any effort into it since then.
I have virtually no markup on any of the products, because I love the idea of them being used far and wide, so grab what you like, such as this shirt that highlights HR as the offspring of a lawyer and a psychologist. I just had someone purchase 25 HR ninja mugs for their local SHRM chapter giveaways, so there are lots of ways to use this to give your HR friends a smile! Have fun with it.
HR Certification
Yes, it's work-related, but you can give the timeless gift of certification to anyone, or yourself. This week I have a 10% discount on both the PHR and the SPHR self study courses. No discount code required, and the discount expires on December 26th, so get it while it's hot! You can even buy now and use the course any time in the future. I have had several students taking the course this fall after purchasing during last summer's sale.
For the Out of the Closet Nerds
If you are an admitted nerd, then one of the things you're hoping for this year is a stack of books. If you know someone who is a reader, here are some great suggestions for books I've enjoyed that could not just entertain, but improve someone's life/career.
As always, you can find a ton of other book reviews here.
Whatever you end up picking up, I hope you have an incredibly merry Christmas!