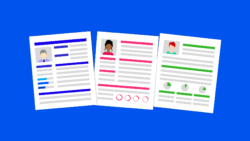 When you're managing a small business, it can seem challenging to obtain and retain skilled talent. This is especially true because of the competition from larger companies. After all, these companies might be able to offer higher pay and more benefits than a new business or startup. However, since small businesses make up 99.7% of businesses in the U.S., there are plenty of ways to attract talent to your small business.
Be Personal and Welcoming 
A downfall that many large corporations have due to their size is that they don't have a personal connection with their candidates. After all, it's hard if not impossible to get to personally know everyone who applies to a large business or corporation. 
This is an aspect you can take advantage of. When someone applies to your business, be friendly and try to get to know them as a person. You can also gain points by meeting with candidates yourself rather than passing interviews off to others. This will set you apart from the corporations that can seem aloof because the CEO doesn't know the candidate's name and remain a figure they may never meet themselves. 
Offer Growth Opportunities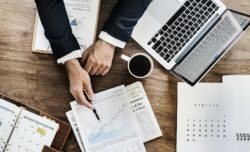 This is the downfall of many small companies. It's important to provide a career for top talent rather than just a job. If they see more long-term growth somewhere else, they're likely to go there. 
For startups, it might not be possible to draw a direct line of growth with only a small pool of employees. What you can do, though, is to sell your business' growth. You need to show candidates that there's potential in your company for forward movement even if you haven't reached that point yet. 
All in all, remember that an interview is about you presenting the best of your company the same way the candidate is presenting the best of themselves to you. 
Recognize Their Personal Lives
Anyone you may hire has a unique life. In other words, there are factors in their life that exist outside of the office. One employee may struggle to find time to take care of their kids in the afternoon while another employee might be juggling work and school. 
There are plenty of bigger businesses that don't allow for flexibility. This can lead employees to overextend themselves and fear the thought of getting sick and using up all of their vacation days. 
This isn't to say that you shouldn't care about employee attendance. Using employee attendance systems like Advance Systems can give you an idea of employee performance. That said, you can provide more options by working with employees to find hours that work for them or allowing remote work. Not only will this work with their schedules, but they'll also appreciate the fact that they'll be seen as a person in your company not just nameless or faceless labor. 
Tell Them the Why As Well As the What 
In large businesses, it's easy to lose sight of your purpose. Your work, after a while, can seem like a drop in the bucket – fairly inconsequential. 
You can make your business stand out by telling potential hires how they're going to help the company grow. Show them that their position in the company would be invaluable. This sense of purpose goes a long way for someone looking to carve a career path they love rather than one that's just a requirement. 
Promote a Family-Like Work Environment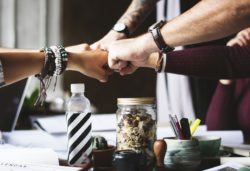 In larger companies, relationships seldom become anything other than professional. While you might be friends with the people in the cubicles around you, you probably aren't going to invite them to your wedding. 
This is another advantage that small businesses have. There's typically a "we're all in this together" mentality. With this mentality, a smaller pool of people, and a unanimous dedication to success, small organizations often have a family-like environment. This is important to promote because new talent is usually looking for a welcoming work environment. 
Finding new talent can be a challenge but that doesn't mean that it can't be done. With tips like these, you'll be able to find the right talent in no time!