Reposting a piece from the blog over at Lighthouse Research because I know not all of you subscribe over there!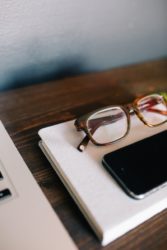 As someone who has worked in the HR profession, I know well the full value of stories, examples, and case studies. At the end of the day, practitioners like us wanted to know that we weren't the only ones facing a problem and that, just maybe, some other organization had already surmounted the issue with some measure of success that we could learn from.
While much of the work we do at Lighthouse Research & Advisory focuses on quantitative research studies, we do a fair amount of qualitative research as well. We've collected case studies over time (and continue to) that highlight interesting approaches and examples of innovation within human capital management. The list below offers a wide variety of industries, examples, and flavors for you to learn from.
Want to see another topic or example not listed here? Comment below and and I will see what we can do to find that for you!
Wal-Mart, Automation, and Compassion Training
Walmart's Fastest Growing Line of Business is Delivering Experiences
The Motley Fool: Blending Talent Management and Engagement
Motley Fool: The Coolest Talent Processes You've Never Heard Of
Chipotle: How Internal Mobility Reduced Turnover by 64%
Adtran: Using Hackathons for Employer Branding, Employee Development, and Retention
Using Hackathons for Branding and Retention
Stout Advisory: Performance Management, Peer Feedback, and Employee Engagement
How to Radically Change Your Performance Management Practice [Podcast]
H&R Block: Seasonal Hiring, Strategic Recruiting, and Hiring Manager Communications
Patagonia: Measuring the ROI of HR Programs, HR Strategy, Employee Perks and Benefits
Measuring the ROI of HR Programs is Critical: Here's How Patagonia Does It
Hot Chicken Takeover: Employee Benefits, Corporate Culture, Leadership, and Social Responsibility
Can a Business Grow Competitively While Doing Social Good? [Podcast]
AlliedUniversal: Talent Acquisition, Employee Referrals, and High-Volume Hiring
How Does AlliedUniversal Hire 90,000 Workers a Year? Referrals and PURPOSE [Podcast]
Duie Pyle: Remote Worker Engagement, Blue Collar Challenges, and Competitive Recruiting
Ohio Living: Core Values, Company Culture, and Employee Recognition
We're Only Human 39: Ohio Living Serves 70,000 Clients Annually with Core Values
Cox Enterprises: HR Analytics, Business Impact, and Strategy
We're Only Human 53: How to Partner with Your Talent Analytics Team
McDonald's: Learning Measurement, Business Impact, and ROI

Learning Measurement and Business Impact
Southwest Airlines: Corporate Culture, Employee Perks, and Employee Engagement
We're Only Human 40: How Southwest Airlines Lives and Breathes Corporate Culture
HJF: HR Technology Selection and Implementation, HR Leadership, and Modernization