If there's one thing that HR lacks in many organizations, it's credibility. Who really listens to what you have to say? Do your managers, leadership team, and line staff have faith in your abilities to help lead the business, or do they see you as just another roadblock to getting work done every day?
Here's the kicker–those of us in the HR space talk often about how to "get a seat at the table" or "develop a strategic HR planning process." It's because we want to know that we have meaning and value for our organizations.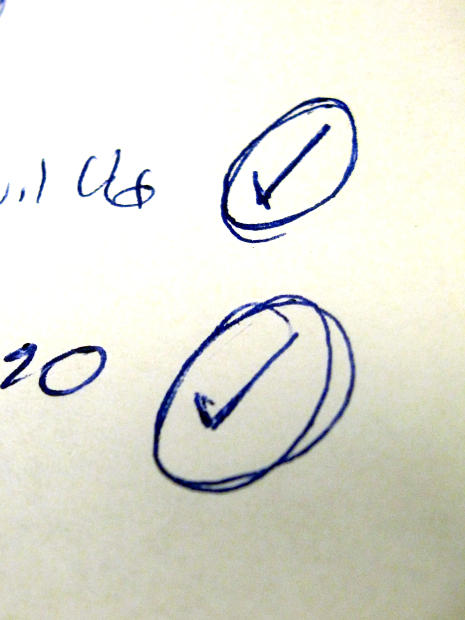 But it's rare to think about that in the context of employees. Yeah, you might be "strategic" and "aligned" with your organization, but how much faith does the average employee have in you? How do they perceive you?
If prompted, what value would the average employee say that you bring to the organization?
With that in mind, let's check out this fantastic list of ideas from my new pal Stephen Tovey. It's basically a how-to manual for demonstrating your value to all staff.
If we're implementing strategies and practices to help our Companies achieve their goals, shouldn't we make sure that the people that are going to be needed to to do things to achieve those goals know why? Shouldn't they understand what is being asked of them? Shouldn't they have an input? Engagement needs these things to happen, and where is the credibility of a people-strategy if the people being asked to "do" don't respect or understand those doing the asking?

Create and maintain credibility:

Focus on all people, not just managers and the ones we think will help our career
Work to break down "us and them" and blame barriers
Support, develop, coach, mentor (do everything you can!) to up-skill managers to manage people
Communicate and promote what HR is doing and why. Be honest. Encourage input and opinion.
By being fair and consistent when dealing with all people
By challenging managers to be better, fairer managers, not accepting the status quo and not just going along with things
Be visible, be available, be empathetic
Make sure the workforce planning, strategic and "behind-the-scenes bits" are meaningful, relevant and appropriate
Listen to what people are saying to you. Feed it upwards. Make sure, if you're not making the decisions yourself, that you influence those that are, or at least give them all the information.

There is a disparity between what we as HR professionals, whatever our level, do and how we see ourselves and what a lot of employees think we do and how they think we behave. Source
Let's hear it for him. It's something that desperately needed to be said. I love the points he makes, and his final sentence is the best closer I could have hoped for.
How we see ourselves and how our employees see us are two very different things. Learn what the gap is and work to eliminate it, if possible. 
How do you maintain credibility for your HR function not only with your leadership, but with your line staff as well?