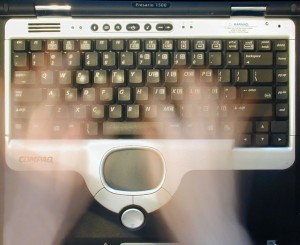 Welcome! These resources are for those who would like to start their own blogs.
Wait, isn't it incredibly difficult and a huge time suck? I'm too busy to do anything like that!
Actually, it's not as bad as you think! Some of my favorite bloggers only post once or twice a week, so it's possible to be popular without a lot of frequency.
And my blogging work has made me a better professional and helped me to expand my horizons so much farther than I would have been able to without this creative outlet.
So you think you can dance… Um, I mean blog?
That's great. I believe that most people have something helpful to contribute to the conversation, and you could very well be one of those people.
The cost for some of this (domain, hosting, etc.) is either free or very reasonable. The price is cheap for something that is highly customizable, an online "resume," and a great communication tool. I only recommend companies that I have experience with, so you know you can trust them, too. Ready to learn more? Go ahead and click through the pages below. Happy learning!
The Lessons
Since this is focusing mainly on the beginner side of the blogging world, I will be avoiding some of the meaty topics (at least in the beginning). Some of those things include SEO (search engine optimization), promotion, plugins, and more. If you are interested in those topics, please contact me and I will let you know when I have completed those tutorials. Also, feel free to contact me if you have questions or comments. Thanks!