If you know anyone who is considering an HR career transition or has recently moved to a new HR or recruiting role, this is the episode for them!
In my 10+ years in the workplace, I still screw things up. Do you? It's usually driven by urgency rather than slowing down to take a strategic look at how to make a decision. While I will say I haven't really made career choice mistakes that way, I could have probably done some of the transitions better. More planning, more prep, better alignment with supervisor expectations, etc.
In today's episode of We're Only Human I chat with Renee Robson, an HR leader currently based in Australia. We talk about what it takes to measure your success as an HR leader, how to create an environment where you can succeed, the best things about working in HR, and more. It's a really fun discussion and you can hear the passion in Renee's voice as we cover all these points!
The thing I think of when this topic of impact arises? Legacy. What's your legacy? When you leave, how will people refer to you? What will they say about your work and your impact?
And while you won't hear it in the recording, Renee gets the award for longest "chit chat" before and after a recording. I think we talked for over an hour total OUTSIDE the conversation you're about to hear. :-) Also, if you enjoy this episode you will probably like "How to Be a Chief Trouble Maker in HR" as well where I talk with Jill Kopanis about breaking out of the stereotypical HR mold.
Show Notes
Episode link:Â https://beneubanks.podbean.com/e/33-how-to-measure-your-success-in-an-hr-career/
How do you measure success as an HR leader? Is it in the company's retention and hiring rates, or is it something more personal? Maybe you think about how you've helped others succeed in spite of challenges.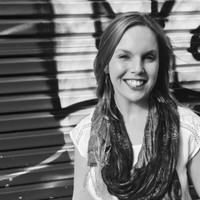 Today's discussion explores how to measure your success, how to make a career transition successfully, and more. Speaking with Renee Robson, Performance and Capability Manager for Widex Australia, Ben digs into what it takes to stratgically run your HR career and take it to new heights. For example, how do you personally lay a foundation of success before and after you take on a new job?
Renee's insights include a variety of information, from the best things about working in HR to the best way to measure your success in an HR role. She even offers a way to build out a 30, 60, or 90 day plan when taking on a new role or project to ensure sustained success.
Connect with Renee:
https://twitter.com/reneeroberz
https://www.linkedin.com/in/reneerobson/
See other episodes and information about We're Only Human:Â http://lhra.io/podcast