Get the Free Employee Performance Management Guide!
So you've been thinking about your staff lately. Namely, employee performance management. When you work with people, there is never an easy answer for handling performance issues, negative feedback, etc. It's just one of the more difficult parts of being a leader.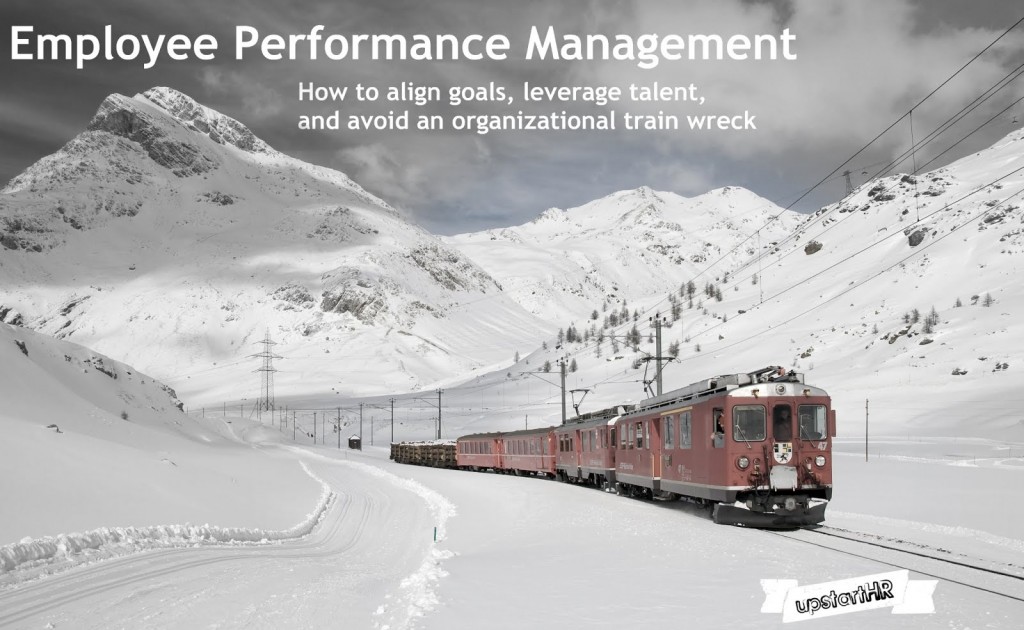 But you aren't in this alone.
I work with managers every day who are dealing with employee issues surrounding talent. Some are looking for ways to get their staff to improve or leave. Others are working to align their top performers more closely with organizational goals. It's a complex topic.
So I reached out to a few contributors to help me develop the guide: Employee Performance Management-How to align goals, leverage talent, and avoid an organizational train wreck. 
In this guide you'll find great conversations on employee performance management, and you'll learn a thing or two as well. If you've been searching for fresh ideas on the topic, you've come to the right place. A few concepts covered inside:
Do A players really exist? Is it worth our time to segment our employees that way?

Can music impact employee performance? How?
The one word you must avoid in performance discussions
Can you "hire" performance as a shortcut?
And more!
I want to thank the contributors for offering up some great, useful content: Jennifer V. Miller, Robin Schooling, Trish McFarlane, Steve Boese, Sean Conrad, Tim Gardner, Tim Sackett, and Michael Haberman. You can find links to each of their websites within the guide. Whenever I create one of these tools I reach out to the best and brightest in the industry, and these great folks all answered the call. They want to share their own expertise and insight to make your job easier, but just like me, they are continuously learning as well.
Check it out and let me know what you think!