[Update 3/23 at 9:29am CST] We have already given away our first $1,000 but are doubling down and offering a total of $2,000 in courses at this time. We are hoping to bring something positive out of such a negative and worrisome time for our workforce.
[Update 3/23 at 12:20pm CST] We have provided over $3,000 in free access codes for the HR community. What an amazing response. To those of you that are seeing this now, we have created a discount code for 50% off any of our courses through the end of the month but have exhausted all of the free courses we can provide at this time. We appreciate you and the work you do for the workforce. If you use the code humanity you can get 50% off our PHR or SPHR prep courses. 
Over the last week I have had over a dozen calls with HR practitioners to check in and connect as humanly as possible while we are all quarantined in our respective areas of the world. Several of them mentioned that they were going to use this unprecedented time to think about getting certified while they have more downtime than usual in their days (once things settle down a bit from the transition).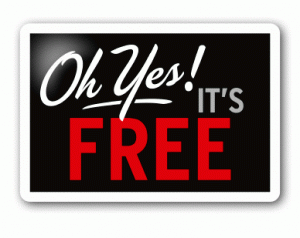 Hearing that, I realized that I could help make that a reality for many HR leaders, especially those that might be furloughed or laid off right now because of the struggles many companies are facing. 
Donating $1,000 in Free HR Certification Courses
To that end, we are going to give away up to $1,000 in free courses to help HR professionals that want to get certified in the next few months. That's all. No strings attached. If you are thinking about getting certified and were worried about the financial aspect or if you are laid off or out of work right now, we want to help. Contact me for more information: ben at upstarthr.com
Other HR Tools/Resources
On a related note, our team at Lighthouse Research & Advisory published a list of 15+ HR technology companies that are offering services, free technology, templates, and other information to help all of us as we cope during this challenging time. We just added more to the list this morning, taking it to over 20 companies. If you want some free technology to help you scale your efforts and support your staff, check out the list.