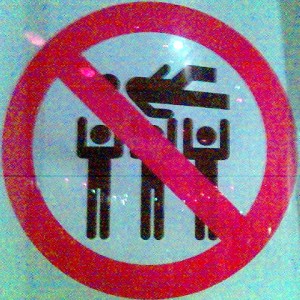 Well, it's been a little while since I dumped off a load of guest posts on you in an attempt to look too busy to post here. I know you've been dying to see what else I've been up to, so I'll share them today. I love doing guest posts for my friends. It gives them a day off, and it gives me a chance to connect with a new audience. I try to do them in batches, because it makes things easier for me. It also gives me the opportunity to do a guest post blitz! Okay, maybe it's not really as super cool as it sounds. I just link to 'em. But hey, you get to visit a friend or two of mine in the process, so it could be worse, right? Let's get the guest posts rolling!
Ride for the Brand Simply Lisa
Are you proud of your organization and what it stands for? Could you say that you "ride for the brand?" Check out the link above to see what it all means.
To Free or Not to Free Rehaul
SHRM Connect has been discussed widely in social networking circles in recent months. China Gorman is heavily behind the social networking platform, but many of us think that it's a waste of time (at least in its current form). Be sure to check out the comments on the post to catch the whole sentiment.
What do They See? Steve's HR Technology
Is your career site making it harder on candidates to apply than it needs to? Check out this slightly tech-y post on Google's Browser Size tool.
Not a guest post but still sorta cool…
Shauna Moerke, the HR Minion herself, has moved! Make sure you check her out at her new site. For being from Minnesota, she's all right. :-)
Would you like to guest post here? Let me know! If you'd like for me to do a guest post for you, we might be able to work something out there, too. Thanks!