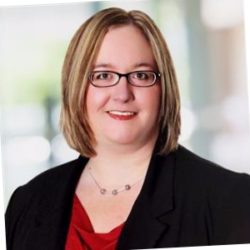 In today's episode of We're Only Human, I talk with Autumn Spehar, HR Director at Stout Advisory, about how her company made a radical change in its approach to performance management. We also talk about how it's working out one year later and the key lessons learned.
Check out the show below:

Show Notes
Performance management is one of the most hated HR systems in existence. Yet virtually every employer has a need to measure performance, set goals, and give feedback. So, what's the right balance between a system that meets the needs of business leaders and one that meets the needs of the employees?
In today's discussion with Autumn Spehar of Stout Advisory, Ben delves deep into this question by asking Autumn to describe her company's transition from annual, paper-based performance management to a technology-enabled approach utilizing continuous feedback, real-time recognition, frequent check-ins, and more. This conversation is more than theory–it's based on a year of practice in using the system, including the ups and downs that any company might face in this kind of transition.
Listeners to this episode will not only get to hear about Stout's new outlook on performance, but they will be treated to some insightful commentary about the connections between culture, behavior change, and other elements that some of the "headlines" on performance management seem to miss. If you're in charge of performance management at your company or you think your system could use a refresh, this is the episode for you!