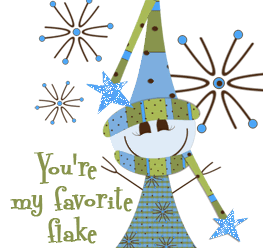 Favoritism. Bias. Preferential treatment. Nepotism in the workplace. How do you stop it from becoming an issue? Today we have a special post with someone needing assistance. Let's pitch in and help.
Sometime last year I posted a rant from someone who was being stepped on at work. That person received help anonymously through the comments and today I have another post from another frustrated, anonymous HR pro. Let's hear what they have to say and then give some tips and pointers in the comments. If you're looking for more info, here's a post on how to communicate with difficult people at work.
—
So here's my deal. I'm an HR rep at a well-respected organization. We've been quite successful and I would say we are in the top 5 or 10% in the state for our industry.
Our personnel policies have been on the minimalist side. For example, our dress code would be along the lines of "wear what makes sense given the activities of your day" as opposed to that 43 page Swiss bank's dress code several people have blogged about recently.
I believe the less-is-more philosophy is a good one in general, but we are missing one policy I think we should have, one against nepotism.
The boss believes that we should all be adults and work out our relationships without need for such formalities. As the HR person, this idealism or naivety is causing me hell!! We have a husband-wife team that are pretty high up in the company. He (Bob) supervises her (Lucinda), though the CEO signs off on performance reviews and expense reports.
So many complaints and allegations come to me about Lucinda's conduct and performance, and they go nowhere because she is married to the person who is essentially second in command. I also get complaints about Bob's apparent favoritism of his wife.
We even had a terminated employee use whistle blower protection to file a formal grievance with the CEO that Bob had falsified official documents in a way that protected his wife while throwing the other person under the bus, and nothing happened. I have talked about the conflicts of interest with the CEO alone and in our senior leadership meetings. Our boss continues to think we should all just work out our conflicts.
I'm really frustrated with this and don't know what to do with employee complaints when they come in. Bob and Lucinda clearly aren't going anywhere, but I've been wondering if I need to move on myself. Any suggestions, anyone?
What can I do about this nepotism in the workplace? Help!
Rantelle